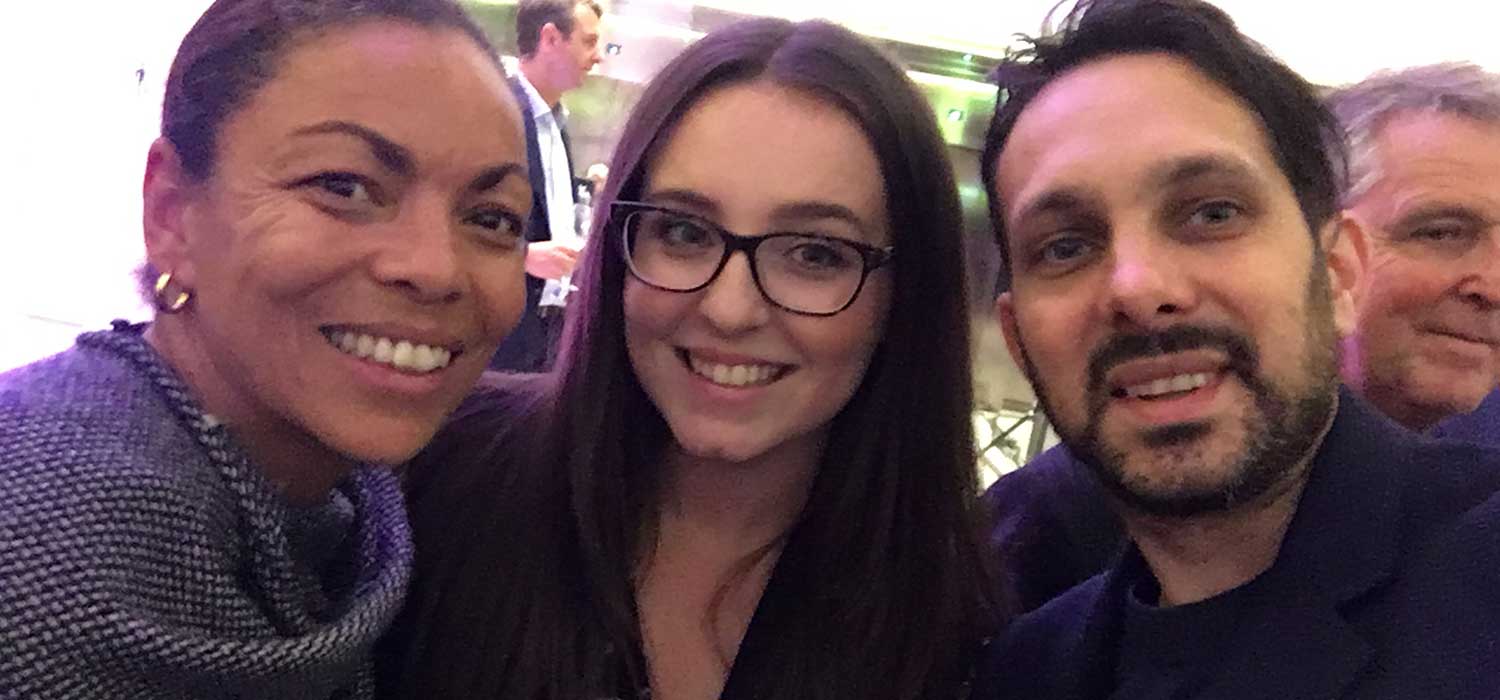 CHAMPIONS MUSIC & ENTERTAINMENT SECURES DYNAMO FOR CORPORATE EVENT IN LONDON
Last week, thanks to Champions Music & Entertainment, world-renowned magician and illusionist Dynamo made an appearance at Atkins Global's networking event at London's illustrious Design Museum.
Dynamo first shot to fame in 2009 and is well known for his incredible blend of close-up magic and large scale illusions, which include walking on the River Thames which he achieved in 2011 during his series, Dynamo: Magician Impossible which has since seen him showcase his trickery all over the world.
His show was hugely successful winning numerous awards including a Broadcast award for 'Best Entertainment Programme' and was named 'TV Show of The Year' at the Virgin Media Awards. Immensely popular with all audiences, he has performed his magic to some of the world's biggest names including HRH Prince Charles, Pharrell Williams and Lindsay Lohan.
At the event, he performed a five minute set on stage blowing the crowd away with his illusions. He then mingled amongst guests showcasing some more intimate tricks to smaller groups.
Over 300 guests attended the event which focused on how both the digital and physical world are becoming increasingly intertwined and the effects this can have on society.
There were a range of interactive technology showcases throughout the evening with keynote speakers demonstrating how technology and developments in the digital world can solve problems and help people face challenges in everyday life as well as the world of business.
Atkins Global also launched their latest research task which will then form the basis of a thought leadership report detailing the issues the world faces when it comes to physical/digital convergence. Atkins' CEO for the UK and Europe, Nick Roberts, also gave a talk discussing why this topic is important to his business. Atkins Global are a design, engineering and project management consultancy who work with clients all over the world. As technology constantly improves, the company is always looking to utilise these developments in their work.
Overall, the event was a huge success with guests enjoying drinks and canapes before an evening of fantastic entertainment courtesy of Dynamo and networking.
For information on how to book Dynamo or any of our outstanding acts, get in touch with Champions Music & Entertainment. Simply call us on +44 1509 852927 or complete our online form and a member of our team will get back to you.