Revolutionary Artist Prince Dies Aged 57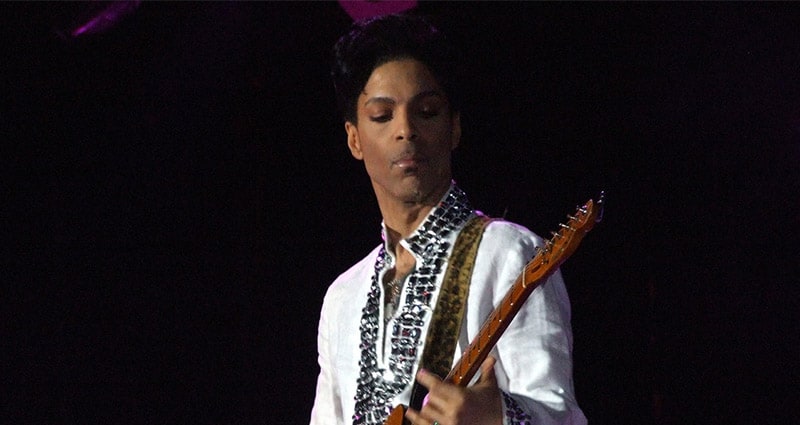 Prince, one of the most popular, inventive and influential music artists of his generation, has died at his home in Minnesota aged 57.
The Carver County's Sheriff's Office said the musician was found dead in an elevator at Paisley Park Studios. His publicist, Yvette Noel-Schure, said that there were "no further details as to the cause of death."
Prince, born Prince Rogers Nelson on 7th June 1958, was a gifted musician from an early age and self-taught on dozens of instruments, including piano, guitar, bass and drums.
An eccentric, eclectic and electrifying singer, songwriter, multi-instrumentalist, producer and arranger, Prince became one of popular music's leading stars in the 1980s – a towering figure who found enormous critical and commercial success by blending R&B and rock to make a relentlessly funky and soulful sound.
His epochal 1984 album, "Purple Rain," featuring a string of hit singles including "When Doves Cry" and "Let's Go Crazy," sold more than 13 million copies, according to the Recording Industry Association of America, and is regarded as one of the greatest recordings of the decade.
The Minnesota native was inducted in 2004 into the Rock and Roll Hall of Fame, which noted that when Prince first arrived on the scene in the 1970s, "it didn't take long for him to upend the music world with his startling music and arresting demeanour. He rewrote the rulebook, forging a synthesis of black funk and white rock that served as a blueprint for cutting-edge music in the Eighties."
We at Champions Music & Entertainment mourn the passing of Prince and would like to pass on our condolences to Prince's family, friends and fans.