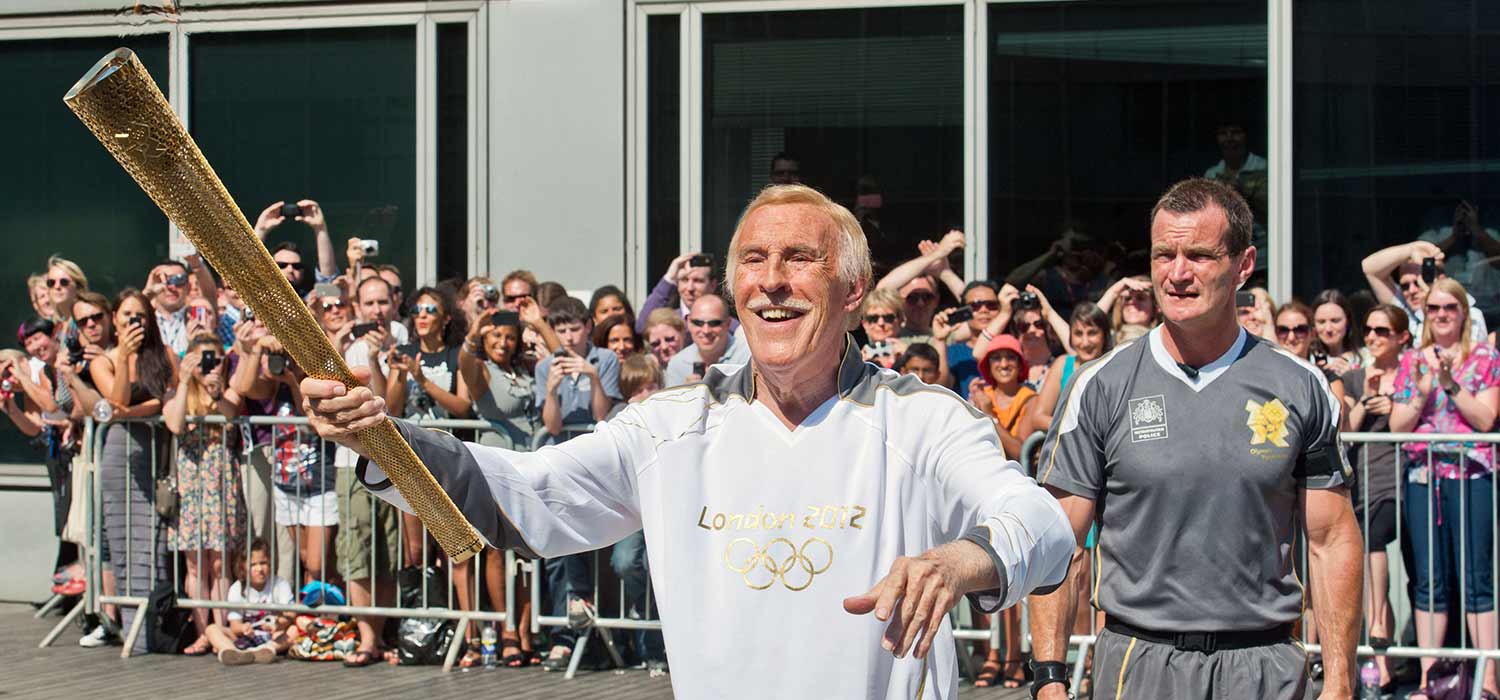 Celebrating 70 Years in Show business - Top Five Brucie Moments
The world of entertainment mourned last week following the death of one of the UK's most-loved presenters Sir Bruce Forsyth. The star of some of the biggest shows in Britain his career spanned more than 70 years making Sir Bruce a hit with audiences of all ages. From his early days on stage to fronting primetime Saturday night entertainment show Strictly Come Dancing his unique blend of humour and charisma made him one of the best in the business.
His remarkable career saw him become a household name and below we chart some of the standout moments from a stellar career.
1939- TV Debut
Sir Bruce has been on television almost as long as it has been invented and was only 11 years old when he made his first appearance on-screen. The Come and Be Televised show. The programme saw members of the public invited onto demonstrate their hobbies and interests.
A born performer he sang and did his own dance routine thrilling the audience. Just a few days later television was suspended due to the outbreak of World War Two.
1958- Big Break With The London Palladium
It was in the late 50s where Sir Bruce really made his mark on the entertainment industry. After initially appearing alongside another performer, he impressed so much that he was offered a weekly slot as a compere on Sunday Night at the Palladium. He quickly became one of the most popular hosts of the show initially presenting it for two years before leaving to focus on other commitments.
However, his love for the show couldn't keep him away and he was back in 1961 for another three-year run.
1971- The Start Of The Game Show Era
An incredibly versatile host, in the 70s he became the new face of television game shows as the genre surged in popularity. It all began on The Generation Game and he hosted the show in two separate spells. He also presented two other popular game shows Play Your Cards Right and The Price is Right which have now become ingrained in British culture.
His work on game shows were also where he saw some of he created some of his most famous catchphrases. "Didn't he do well" and "nice to see you to see you nice!" are just a couple of his catchphrases which are now synonymous with the great man.
2003- Career Revamp
As we moved into the new millennia, Sir Bruce's career was beginning to slow down as the game shows he hosted came to an end. However, whilst watching an episode of the satirical quiz show Have I Got News for You he decided he wanted to be a guest presenter.
Contacting his friend and team captain Paul Merton he managed to make an appearance on the show where he included a parody version of his programme Play Your Cards Right. This appearance brought him back to the public's attention and they fell in love with him once again.
2004- Strictly Come Dancing
Following the success of his appearance on Have I Got News for You when BBC bosses were looking for a host for new Saturday night show Strictly Come Dancing, Sir Bruce was the ideal choice. Alongside Tess Daly the show was an instant hit and has become a staple point of British Saturday nights.
His ability to make every contestant feel like they were his favourite resonated with audiences and it quickly became the BBC's biggest show. Presenting the show between 2004-2013 he still worked on pre-recorded specials up until this year.