How to Plan The Perfect Summer Event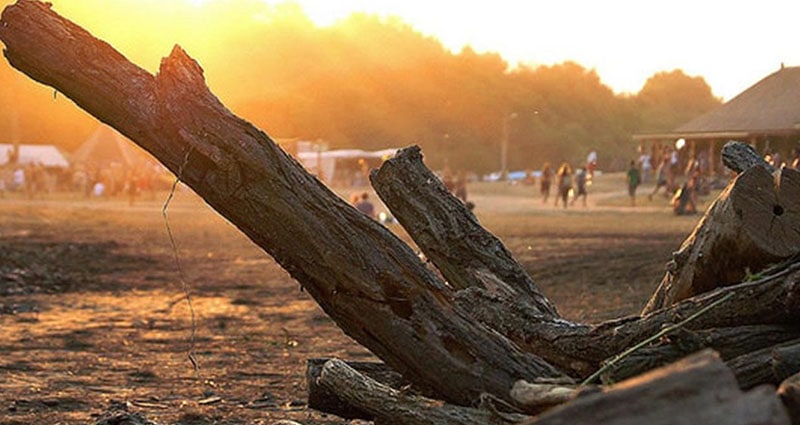 With summer fast approaching, we wanted to write you an article that will remind you how much fun a good summer party can be. At Champions Music and Entertainment, we can find you the perfect acts for your summer event to make sure you have some entertainment whilst enjoying an ice cold beverage in the sunshine.
PLAN, PLAN, PLAN!
Indoor events are definitely something to consider when the sun has gone away, but during the summer you can enjoy a larger space and get that festival feeling for your event. But lets run over the groundwork for running a party in the summer, whether this is a small BBQ or a large festival – the same rules apply:
Consider Shade and Water
Everyone always loves the sun, except for vampires – they are the rare exception. But you need to remember that spending all day in the sun isn't a good thing, and many problems can stem from being outdoors. If you want to keep your guests well, you should make sure to have a large supply of bottled water on hand to give out to any attendees. The second very important thing is to ensure that there is enough shade for all of the attendees should they want to escape for a mid-afternoon siesta or cool down from a bad case of sunburn.
Remember To Book A Large Enough Space
When throwing any outdoor event, make sure you overestimate the number of people turning up. This ensures you will never overbook and, as a result, your guests will have a better time. There are obviously the health and safety implications to consider when hiring land too, so remember any licensing will have to be accurate to the number of attendees.
Do you have Power?
If you are throwing a party in a gorgeous field near a wonderful lake, is there any access to power? If the answer is yes – then you are very lucky, but for the most part you'll need to invest in the hire of generators to make sure a sufficient power supply is in place for all those attending.
Make It Easy To Find and Navigate
So many events are hard to navigate, so don't be the event that got a bad review because you placed the burger van three miles away from the main festivities. Layout is very important so everything needs to be considered, scrutinised and then put into action.
Don't Forget About Your Budget
Budget is crucial when planning an event. You must always make sure you plan accordingly; a great rule is to never spend more than 75% of your budget, therefore leaving a little extra in reserve just in case you need it.
Hire Enough Staff 
There is a huge amount of legislation over what you can and can't do regarding running an event, the biggest of which is the number of staff you require. The number can vary greatly depending on the size and scope of your summer event, but if you find yourself short on budget you could consider giving people a free ticket or food in exchange for volunteering?
Don't Oversell It 
Running a fantastic summer event is really simple, get some great music, tasty food, and run the event like a well-oiled machine. The guests will do the rest to make the event unforgettable.
Create a Schedule
Creating a schedule is key to ensuring your event runs smoothly, and it will ensure you have a solid plan of what is happening at the event for your guests. It also means you can plan how many staff you need at particular times and in certain locations.
Remember The Environment
If you are throwing a party outside in the sun, litter can become a problem if sufficient bins aren't located around the site. One option could be to hire litter collectors alongside placing several bins at heavily congested areas.
Choose a Great Lineup
Incase you have forgotten to book entertainment for your summer event, Champions Music & Entertainment has you covered. With a fantastic range of DJ's, solo acts, tribute bands and entertainers, we can promise you that we'll find something incredible for your event.
Consider an Event Sponsor
Sponsors are a great way of increasing exposure for your event and can also bring a huge amount of value too. Quite simply, you provide them with some of the 'limelight' to market their products and you benefit from increased funding and added exposure.
Think Suppliers
Food is one of the most important things! Everyone loves a good BBQ right?
Don't Forget Car Parking
When people arrive at your event, are they going to have places to park their cars? Consider finding a location that is a short walk from the planned event, but still out of the way from the main area.
Remember Branding, Leaflets Souveniers
If you plan on running more events, selling your next event will be a lot easier with great branding already in place. Branding can be anything from flag poles to t-shirts, and leaflets are always effective when ensuring guests have quick and easy access to important information.
Remember Public Liabitilty Insurance
Insurance is vital when you are planning a large scale event, or even a small one. It provides cover in the event of someone injuring themselves at your event and avoids you having to pay a large fine should you be classed as negligible.
Backup Plans
Should the worst happen, you need to be prepared. Sometimes we can't predict a torrential rainstorm or a lighting storm, so remember to have emergency plans in place.