Is Rock 'n' Roll Music Dead?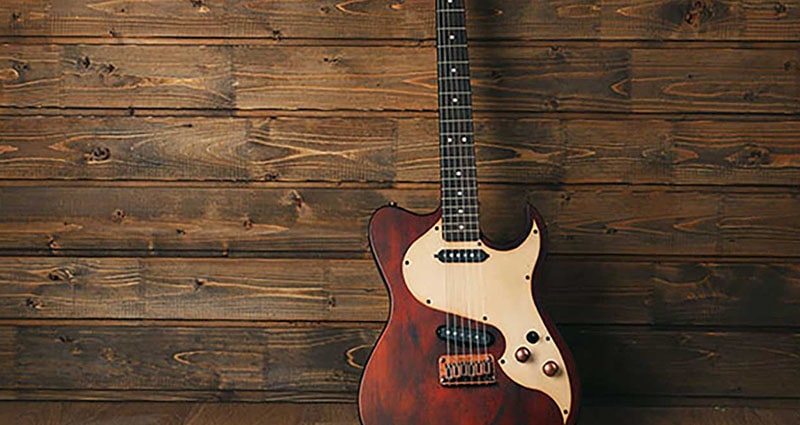 If you have a quick browse through your favourite streaming service or switch on the radio, the chances are you will be greeted with a range of hip-hop, R&B , pop, EDM and house music. These are currently the dominant genres in the music industry, with the once famous rock 'N' roll, seemingly taking a back seat.
Whilst the worldwide charts were once dominated by rock bands and artists, the rock 'N' roll landscape is looking increasingly sparser with artists from other musical backgrounds taking the spotlight. This begs the question 'Is rock 'N' roll dead?' the likes of U2 and The Journey may still be going strong, but they are becoming few and far between. Champions Music & Entertainment takes a look at the genre, and whether it is nearing an end…
The History
Originating in the USA in the late 1940s, rock 'N' roll music evolved from the likes of jazz and the blues. The genre officially gained its name in 1954 and quickly became a part of worldwide culture. The music came about at a time when technology was beginning to advance significantly, and these advancements could be found in the instruments rock 'N' roll artists used such as the electric guitar.
Many stars were quickly established from this era including the likes of Elvis Presley, Johnny Cash and Chuck Berry. Many of the earliest rock 'N' roll hits came from cover versions of former blues or jazz song and became incredibly successful.
The genre reached British shores in the late 50s as did much of American music and culture. This is what lead to the formation of some of the most successful artists in the country's history including the Beatles, Rolling Stones and Howlin Wolf.
Whilst the genre has certainly begun to decline, some music experts had noticed that rock 'N' roll has actually been in decline ever since the 60s following a range of scandals surrounding some of its stars.
The Stars
Chuck Berry
One of the pioneers of the rock 'N' roll genre, Chuck Berry is famed for hits such as Maybellene, Roll Over Beethoven and Johnny B. Goode. Singing in a style not dissimilar to Nat King Cole, in a time when racial divisions were high, Chuck's music is well known for appealing to everyone.
By the end of the 50s Chuck was one of the biggest stars, travelling the world and even starring in films. Thousands of people turned out to see him live and he even performed a concert at The Whitehouse. His first studio album was released in May 1957 and his 20thand final one was in 2017, the year of his death showing just how much he loved music.
Elvis Presley
The 'King of Rock and Roll' himself, Elvis Presley is arguably one of the biggest stars to ever grace the world of music well known for hits including Heartbreak Hotel, Hound Dog, Suspicious Minds and Jailhouse Rock.
Born and bred in Memphis, he loved music from an early age and was always destined to be a star. He was discovered by record company Sun Records when they listened to a song he had made for his mother as a birthday present. He would then go on to dominate the rock 'N' roll genre, and the music industry as a whole, for years to come.
Johnny Cash
One of the best-selling artists of all time, Johnny Cash sold over 90million albums worldwide during his career. Well known for his signature songs including Ring of Fire, Get Rhythm, and Man in Black, Johnny was an extremely versatile performer.
Starting out as a country singer, he branched out into other genres, one of which was rock 'N' roll. One of the things Cash was famous for was his performances in prisons and activism for Native Americans as he used his music and platform as a performer to appeal for change in a range of areas.
Is Rock and Roll Music Dead?
In simple terms, no, there is certainly still a place for rock 'N' roll music in the industry even it seems to be not as popular as it used to be. Dave Grohl and the Foo Fighters are an example of a band who are still going strong in the genre and making music. This demonstrates that there is still a place for rock 'N' roll.
Rock fans also have some of the most loyal fanbases of all genres, regularly relistening to their old favourites from time to time. Perhaps the biggest challenge facing the rock 'N' roll genre, is bringing fresh new talent to the industry, but as long as there is an audience for the genre, no matter how small, then it will continue to live on.
Here at Champions Music & Entertainment, we have a whole host of fantastic Rock 'N' Roll performers available who are perfect for a range of opportunities. For more information call 020 078 78 76 or complete our online form.