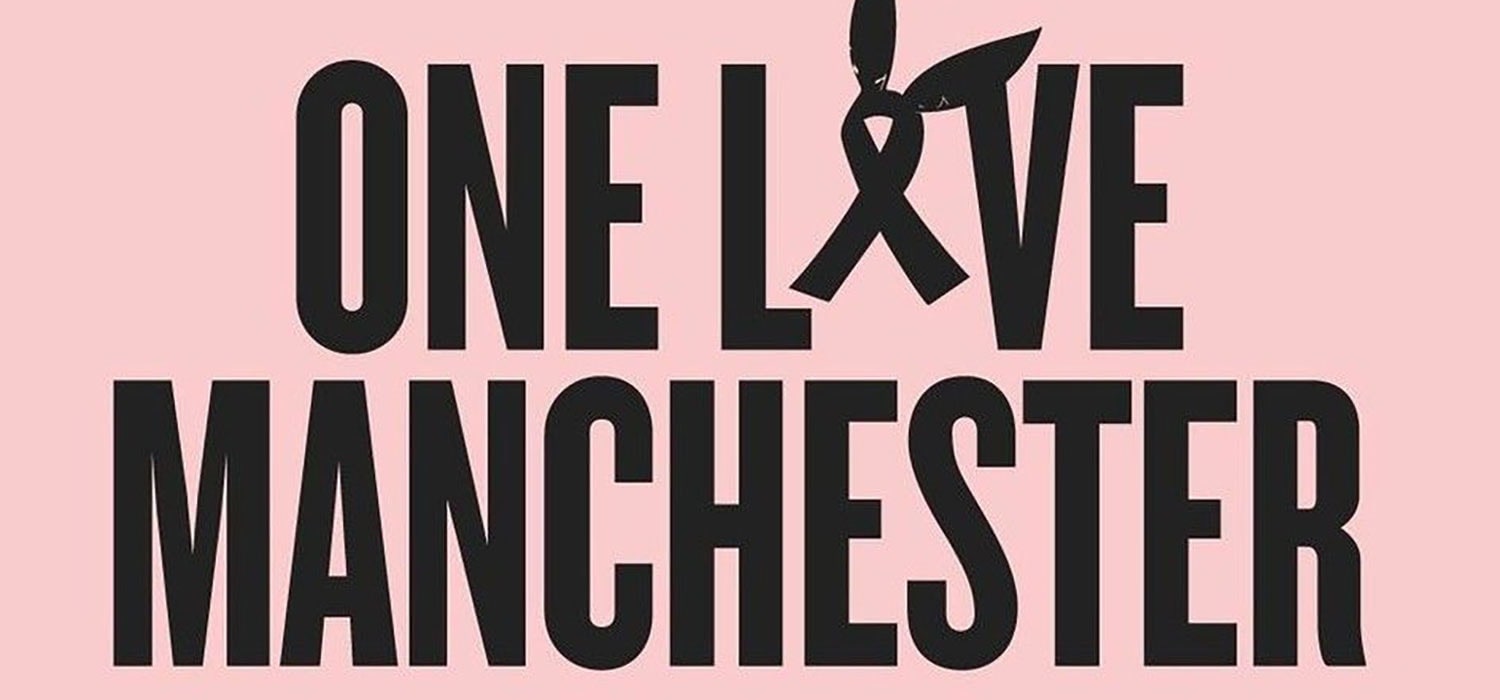 When Words Fail; Let the Music Play...
22 May 2017 left the nation speechless following the news of a devastating terror attack, seemingly targeting the young people of our society.
Thousands of young music fans had headed to the Manchester Arena to catch US singing superstar, Ariana Grande. As the concert came to a close, the attack occurred, leaving 22 people dead and 120 injured.
What was immediately clear in the aftermath of this tragic event was the power of community; with people coming together to support, comfort and love each other in the wake of this tragedy.
What was also clear was that the people of Manchester, and indeed the whole of the UK, would not live in fear.
In a true act of defiance thousands gathered, less than two weeks after that fateful night, to catch some of the biggest names in music as they performed at One Love Manchester.
The idea of Ariana herself, One Love Manchester brought together acts including Take That, Coldplay, Katy Perry and Justin Bieber as well as many other well-known names from the music industry. Also performing was Miley Cyrus, who was characteristically outspoken at the event:
"I want to wrap my arms around each and every one of you and thank you from the bottom of my heart. For me the most important responsibility we have on this entire planet is to take care of one another. Look at what we're doing today and how important that is!"
Tickets for the event, held on Sunday 4 June, sold out in just 20 minutes and raised funds for those impacted by this senseless attack with proceedings going to the Red Cross' Manchester Emergency Fund.
Ariana fans who had attended the 22 May event were able to claim free tickets and choosing to attend was a healing act for many, as Champions (UK) plc's own, Sam Bailey, reflected:
"Throughout my career I have witnessed first-hand the incredible power music has over people; helping them to express their emotions whether it be joy, sadness or everything in between and through this expression can come healing."
The power of music to heal, restore and move has long since been recognised, with everyone from ancient philosophers to Shakespeare, as well as artists such as Adele, identifying how music can help us to express our emotions in a way that words, and actions, often cannot.
Of course, this isn't the first time the music industry has harnessed its power for the greater good. Perhaps the most famous of all music events – Live Aid, which was held in 1985, was a global event with an estimated audience of 1.9 billion. Raising funds for the Ethiopian famine, the event has gone down in history and paved the way for other events of its kind.
Another iconic event and in many ways the forefather of the music festivals we enjoy today, is Woodstock. Held in 1969, Woodstock has become synonymous with hippie culture and free love. While the event itself was plagued with problems (including the fact that they massively underestimated how many people would turn up), its legacy has stood the test of time and set the blueprint for festival living.
Throughout the ages people, from all walks of life, young and old, have gathered to listen and enjoy music together and it seems that live music is in our DNA, something essential to our way of life.
So, whether it is catching a massive arena tour, an up and coming band in a local bar or a soloist at a family event – wherever you enjoy live music, sing along and let yourself get carried away with the emotion, for as philosopher Plato said: "Music gives a soul to the universe, wings to the mind, flight to the imagination and life to everything."
If you want to band hire, solo artists or any of our incredible tribute acts then contact Champions Music & Entertainment. Comfortable performing at a number of events call us on 0207 078 78 76 or complete our online form.