8 Amazing Additions to Your Wedding Anniversary Party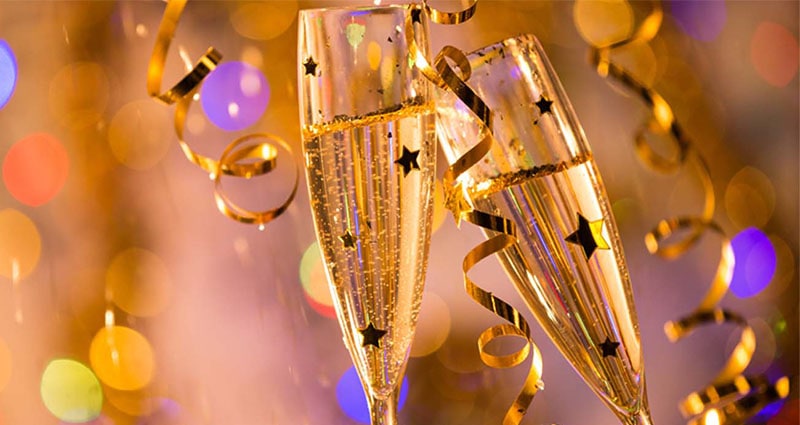 The original nuptials between a happy couple signal the start of a life spent together and celebrating the milestones of that union can make for a wonderful celebration. Whether you're celebrating your first or 51st anniversary, it's important to remember it is about you, and about your journey as a couple. Do away with what is expected, and make sure that you do it your way. Here are some fun anniversary party ideas to help kickstart your plans.
1. Relive Your First Dance
Your entertainment is the crown jewel of your wedding anniversary party and should reflect your time as a couple. This may take the form of a band, a DJ or musician and centre around the songs that have featured throughout your life together. You can relive your first dance with your favourite song. A classical act or jazz band is ideal for an elegant occasion while a rock band could bring the house down. Choose carefully!
2. A Party Theme
The style and theme of your anniversary party can be simple or sensational - but ultimately should be a testament to your life together thus far. Often couples like to decorate their anniversary party with the length of their marriage in mind. Symbolically, there is a gift for each year a couple have been married. In the UK and US the following gifts are traditional practice:
1st: Paper
5th: Wood
10th: Tin
15th: Crystal
20th: China
25th: Silver
30th: Pearl
40th: Ruby
50th: Gold
55th: Emerald
60th: Diamond
75th: Diamond Gold
Whether you want your theme to be based on the colours and themes of the above or want to try something entirely different, you are in control. You could theme your party with your favourite film in mind: Pride and Prejudice, The Great Gatsby or Toy Story for example. You could roll out a red carpet or add a carnival atmosphere with a Tropicalia show or Indigenous Drummers.
3. Think Boutique: Catering with Style
In recent times, food vans have become incredibly popular for celebrations. Their boutique style and offerings have seen them rise to the top of many wish lists. If you're planning an anniversary party in a barn or garden or with outdoor elements to it, a food van offering pizza, hog roasts, curry, enchiladas or more or less anything you can think of should be considered. These will be able to serve up in a timely fashion and make fresh food for your guests as and when they wish. It needn't only be savoury either, as crepe vans and traditional ice cream vans are also a hit.
If your anniversary party is set to take shape indoors, think about a buffet, banquet or three-course dinner - all of which can be well-received. Try and judge the style of your event alongside your food choices and also consider the season too. Lighter food choices are more suited to summer while a full-bodied meal is perfect for the winter.
4. Renew Your Vows
Your vows are the glue that binds you together in the eyes of the law. When you marry, you make a commitment to each other in front of friends and family to 'love and to cherish'. Repeating these vows can serve as a reminder of the oath you took together. You can also adapt your lines to reflect the changes you have made together throughout your union.
Renewing your vows can set the tone for an almighty celebration of the love you share. And your friends and family will revel in this joy.
5. Party Like You Used To
To really make your event a showpiece occasion, a dynamic act to thrill your audience can be well-founded. Magicians, acrobats or drummers, for example, could gift your anniversary a fresh feel while nothing says 'party' like a party band. It comes down to what suits you and your anniversary, but a full dance floor is a wonderful place for memories to be made.
6. Reminisce
Your wedding cake is particularly nostalgic and whether you have frozen a slice of the original for this very day or have the original baker in charge of the second edition - bringing back your wedding cake can be a glorious addition to your day.
Your wedding day may have seen you and your guests congregate at a spectacular venue; a stately home or at the top of a skyscraper. Or you could have missed out on your dream venue for your big day. For your anniversary, you can revisit the venue that you loved on your wedding day or book the one you didn't get.
7. Surprise Your Guests
To really amaze your guests, bring back the year you were married with an amazing tribute act, from Elvis Presley and ABBA to The Beatles and Ed Sheeran. This can represent just the beginning for you and you could provide a room-wide timeline of the events, music, movies, sports and political goings-on in the year you were married. Or write out your love story in sections around the room. For something more surprising still, have a wedding car on hand to whisk you in and out. An old banger with 'Still Married' on the back will be enough to have your guests howling and remembering your anniversary party years down the line.
8. The Finishing Touches
Your anniversary party decorations rely on your tastes. Here are some ideas to consider when decorating and designing your party. For many, a photo booth is a must: you could even have items for your guests to dress up in that reflect the year you were married. Alternatively, having a photographer present can give you something to reflect on in the future. A photo timeline of your marriage can be a great talking point for your friends. Have a photobook or presentation on hand for your guests to share in the wonderful memories of your journey. Have them in it too and they will love you for it. Consider a centrepiece; it could be a tiered cake or an ice sculpture, or even a stage for a music act.
Book the Best
Champions Music & Entertainment offer the best acts around. With thousands of bands, musicians and tribute acts available, we endeavour to help you find the right entertainment for your anniversary.
To book an act today, simply get in touch with our team via email at [email protected]. Alternatively call us today at: 0203 7934 042.