We have all been to a party with a band, but have you ever attended a party with sky-high stilt walkers? Or, a breathtaking gymnastic troupe? The number of party entertainment ideas are endless, so why not try something a little different to make your party stand out from the rest.
Choosing an act that no one will expect won't just create an unforgettable event, but open up your options for party themes and games. If your guests are expecting a bowl of punch and a playlist of songs they have heard a thousand times before, surprise them with unusual party entertainment!
Plan Party Games Your Guests Won't Expect
Finding party games for adults or children alike can be difficult. Gone are the days where musical chairs and pass the parcel were the only options, now you can book John Allen, the unforgettable quizzer, or Bandeoke, an act that specialises in live karaoke. Party games can make or break an event. Though musical statues can be a fun interlude to an evening, planning a party game that your guests won't see coming is a sure-fire way to turn an ordinary party, into an exceptional party.
Additionally, party games don't have to involve eating a bar of chocolate as quickly as you can with a knife and fork, while wearing mittens and a woolly hat (if you are confused, Google 'Chocolate Boggle'). Interactive entertainment is a popular choice for party planners who want to impress, as it bridges the gap between the audience and the stage. From hypnotists to performing waiters, bring the entertainment act to your guests.
Interactive Entertainment & Party Game Ideas
Live Karaoke
Bandeoke is the perfect choice for a live karaoke interactive act. This band gives you the opportunity to be the vocalist, as they provide the backing track to some of your favourite songs, from Queen to The Rolling Stones.
Up-Close Magicians
Magic on stage is one thing, but a magician like Andrew Dean treating your guests to up-close sleight of hand, will make them feel like they are part of the action.
Mind Blowing Psychics 
Don't just book a mind reader, book an award-winning mind reader with Edward Crawford. With over 15 years of experience, he will wow your guests with mystifying sleight of hand and interactive tricks.
Surprise Guests
 If you don't think that Winston Churchill could attend your event, then think again. Derek Herbert is an incredible Winston Churchill look-a-like, whose mannerisms and outfit will make your guests do a double-take. Imagine having a photo with Churchill?
Quiz Night
Jon Allen is truly the host with the most entertaining game. Comical, competitive and completely unique, if your party doubles up as a fundraiser then Jon is the perfect way to reinforce the message, while maintaining the fun.
Quick-Thinking Improv
Put your guests at the centre of the entertainment with Judge The Poet. This improv expert will take suggestions from the audience, then create a rhythmic poem on the spot. Give your guests the control, you never know what you will get!
Choose A Unique Party Theme
If you are running low on party theme ideas, then booking something different could be the answer. Party themes give your guests something to remember your event by, something to set it apart from the rest.
Suitable for both kids party entertainment and adult parties, there are endless party theme options to choose from. Here are some of our top picks for party theme ideas:
Dance Party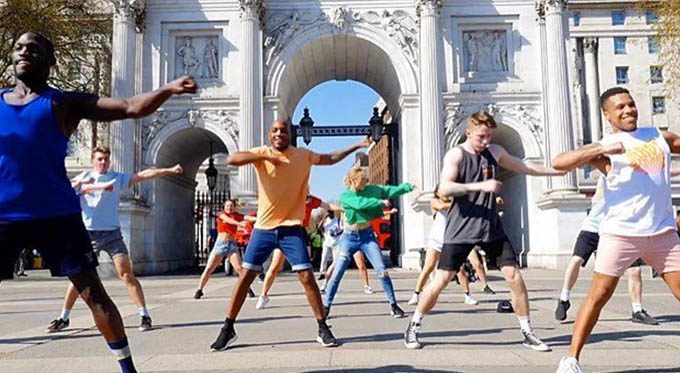 Keep the dance floor filled all night long with a dance party theme! All it takes is an 80s themed outfit, complete with a neon leotard, leg warmers and sweatbands, for your guests to dance till they drop. Better yet, ask your guests to arrive dressed as their favourite dancing icon, from Michael Jackson to Saturday Night Fever, no two guests will look the same.
As far as entertainment goes, the options are endless - but we would recommend the incredible Club Mob. Take your dance party to the next level with a professional flash mob, who will not just surprise your guests, but leave them wanting more. Though on the surface this group may seem like bar staff or distant cousins, they will soon erupt into a choreographed frenzy of fun.
Light It Up
Give your guests of all ages the nightclub experience by filling your venue with flashing, colourful lights! Your guests won't know what to expect when you ask them to arrive covered with glow sticks and light up accessories, but as soon as they enter the party they will be a part of the party. Themes don't have to be based on a decade or famous person, it can be stylish decor choices too.
No illuminated party is complete without an act to match, and have we got the acts for you. The Glow Girlz are a dance group adorned in special costumes which produce an incredible light show. Combined with flawless choreography, this act is truly mesmerising.
Alternatively, give your guests the photo opportunity of a lifetime and memories that will last forever, with LED photo frames. All you need is a party of smiling guests, and this act will provide the light up photo frames - there will even be dressed up models to post with.
A Night At The Theatre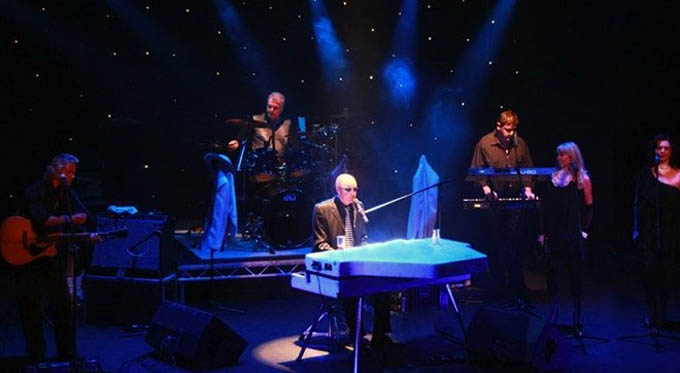 For something a little classier, a theatre themed party will soon have your guests reaching for the top hats. Whether fashioned after your favourite musical or a dress code of cabaret costumes, this unique party theme will be a hit with guests of all ages.
Dressing up with top hats and canes is one thing, but booking Femme Fatale, the highly talented cabaret trio will take your party to the next level. Equipped with feather boas and sparkles, their dazzling show of choreographed show tunes will make your guests feel as though they are watching a West End show.
For something a little more nostalgic, Smackee may be the act for you. This fully-equipped band will take your guests through the ages, paying tribute to the Broadway hits we all know and lot. Multitalented, their varied setlist means that they can tailor their performance to your event.
Dinner With A Show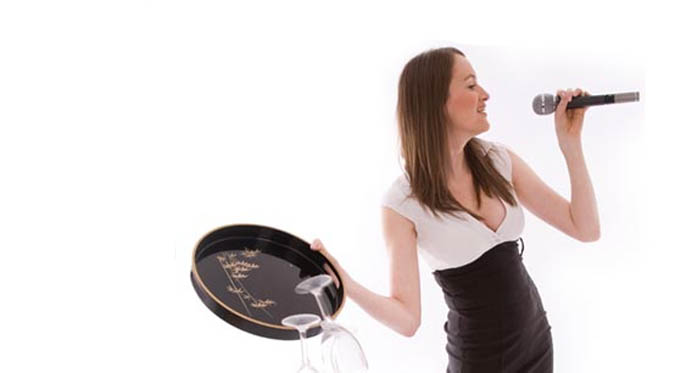 The tables are set, the guests have arrived and the food is piping hot, ready to go - but what's missing? Turn your dinner party into a themed event by asking your guests to arrive in their fanciest gowns, then booking waiters with a difference. Make your guests feel like royalty, with a "dinner and a show" themed party.
So, what do we mean when we say "waiters with a difference"? The Sing Out Waitresses and Waiters, that is what we mean. Though your guests may think that they are attending a normal dinner party, when the waiters start showing their true talent, singing, your event will stand out from the rest.
Winter Wonderland
Whether you want to bring a chilly theme to a warm July or honour the Christmas period in style, a winter wonderland themed party will be an unforgettable event for your guests. Hang snowflakes from the ceiling, have a basket of scarves at the ready and make a cardboard wardrobe for your guests to enter through, to transport your event to the North Pole.
Compliment the magic of a frosty winter wonderland with The Ice People. Adorned in frozen crowns and illuminated with blue lights, this duo can perform mesmerising crystal ball displays and entertain guests with juggling tricks. Take your theme one step further, by featuring the Ice King and Ice Queen.
Book Something Different:
Booking any of the acts featured in this post and more is easy, as we do it for you! Put your party's entertainment in one of our booking agents hands, and we will find you the perfect act for your unique event. Can't find what you want? Then check out our wide range of unique acts.
Simply contact Champions Music & Bands by calling 0203 7934 042 or send us a message via our online contact form. Ensure your party is unforgettable with one of our talented unique acts!