The Very Best Drinks Reception Entertainment Ideas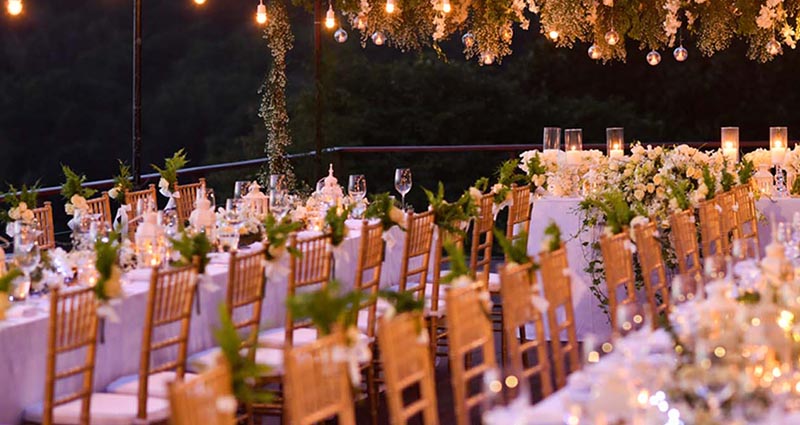 If you're thinking of organising a drinks reception, it's likely that you'll already have considered a number of entertainment ideas. Whether it be a corporate gathering in a more formal environment or a laid-back get-together with friends and family, selecting the right entertainment can seem like a tall order.
With more than a decade's worth of experience in the music and entertainment sector, Champions Music and Entertainment has been able to match clients across the United Kingdom with their ideal event entertainment. Having built our expertise along the way, we know everything there is to know about finding the perfect entertainment for your upcoming reception. From wedding reception entertainment ideas to exciting acts for corporate events, we're eager to share what we've learned. Here are some great ideas to point you in the right direction.
Booking a live music act
Booking an incredible live music act can make all the difference at your next reception. Ideal as both corporate entertainment and wedding reception entertainment, top musical entertainment is sure to make your event memorable. The music act you select will be dependent on the type of drinks reception you'd like to organise. If getting audiences excited and energised is one of your main objectives, a live band will most definitely fit the bill. Alternatively, if you're in need of entertainment for a more sophisticated, laid-back reception, a solo artist may well be what you need. With an extensive array of music acts on offer, our selection is sure to feature the act for you.
Picking a theme
Themes can be a great way of immersing event guests into your favourite era, film or anything else you might think of. A well-chosen theme is a sure-fire way of getting guests more actively involved in the event, with costumes and other themed accessories adding to the overall appeal of the occasion. If you decide to opt for an event theme, it's important to book an entertainment act that reflects your chosen theme. Luckily, our roster of incredible themed bands is sure to include the act you're looking for.
Adding a touch of entertainment magic
Audience interaction can be key in driving the success of your reception. With this in mind, booking a magician for hire can make all the difference in ensuring your audience is left spellbound. Adding a sense of mystery to every occasion, magicians can often perform both on the stage and as walkaround entertainment. Treating your guests to a face-to-face magical performance is one of the best ways of creating a long-lasting impression of the occasion. Performing magic tricks that are sure to keep guests guessing, magic acts function as the perfect icebreaker and the ideal conversation point.
Paying Tribute
If you're looking to add a sense of star quality to your drinks reception, our long list of authentic tribute acts is sure to cause a stir. Providing you with an opportunity to pay tribute to some of the biggest names in music history, the right tribute act is able to excite a crowd like no other. Tribute acts are also a popular choice due to their broad appeal. Performing songs by some of the world's top musical superstars, their performance is sure to feature an array of classics that will have your guests singing the night away.
Showcasing a Dance Performance
Dance performances can often be a true spectacle for all those lucky enough to have witnessed them. The perfect centrepiece at any drinks reception, dance performances often help to build a sense of anticipation and energy. Furthermore, they can also inspire guests to take to the dancefloor themselves, providing an opportunity for your audience to let down their hair and get involved. Whether it be a foxtrot, a cha-cha-cha, a tango or something completely different, a dance performance is sure to get guests talking. Working with some of the most exciting dance acts in the country today, our top selection is sure to include your dream dance performance.
Look-alikes
If a celebrity appearance is what you're after, featuring a look-alike can be the perfect way of creating excitement. Delivering a perfect take on their famous counterparts, the right look-alike is able to significantly raise the profile of your event. Leaving your audience gasping as soon as they enter the building, there is no better entertainment choice for those wanting to surprise their audience.
Live Comedy
Bringing a smile to the faces of your audience, comedians are the perfect entertainment choice to round off our list. Delivering hilarious gags and amusing on-stage antics, live comedy provides you with the perfect opportunity to leave your audience in stitches. With a wide array of top comedians on our books, our selection of comics is here to ensure your drinks reception is nothing short of a raging success.
If you'd like to receive more information on selecting the perfect entertainment for your drinks reception, contact the Champions Music and Entertainment agency via [email protected]. Alternatively, speak to a booking agent directly on 0207 078 78 76.