Wedding Entertainment: Five Unique Wedding Themes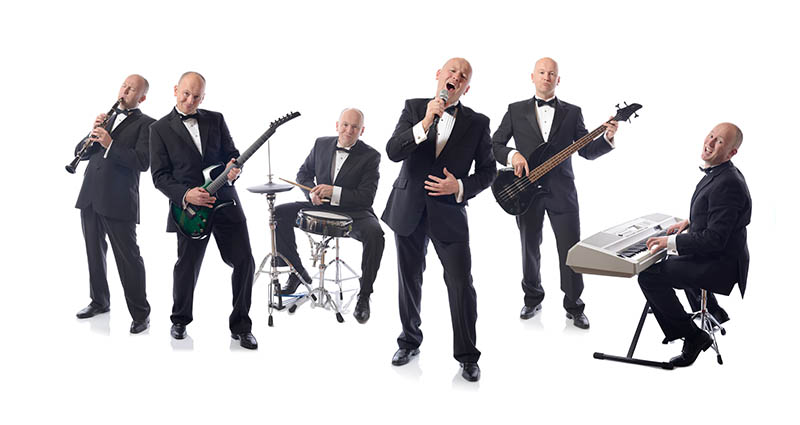 For every couple, their wedding day should be the happiest day of their life. Now, themed weddings are becoming increasingly more popular as people customise their big day with elements of their favourite things. This could be anything from a pop culture reference to a favourite colour or style and they now represent big business in the wedding industry. Live entertainment often comes hand in hand with a themed wedding adding an extra element to the day. Here at Champions Music & Entertainment, we have comprised a list of the best wedding themes on offer and the wedding entertainment that goes alongside them.
Peaky Blinders
Don your flat caps and get in the spirit of 1920s Birmingham with a Peaky Blinders themed day. All your guests can enjoy the occasion by getting dressed up in tweed in what is an extremely fun day for all. Whimsical Wonderland Weddings are experts when it comes to putting on rustic, Peaky Blinders themed weddings regularly seeing couples fully immersing themselves in the experience, creating memories that last a lifetime. Everything from the outfits, to the décor, is fully kitted out in a Peaky Blinders style, making people really feel like they are one of the Shelbys!
Recommended Act: Café Manouche
Able to recreate the stunning sound from a range of eras spanning from the 1910s to the 1950s, Café Manouche is an improvised jazz and swing band who are always a hit with audiences. Coming complete with instruments such as guitars, accordions and a bass, the group come as either a duo, trio, quartet or even a five-piece if you'd prefer. Their look and style are perfect for any Peaky Blinders style wedding.
Garden Party
Perfect as we approach the summer season, a garden party wedding can be a great option to consider. Weather depending, these weddings are always a highlight, taking place outdoors there is something almost magical about them. Using mother nature's finest assets, decorations can be hung on trees, in woodland and bouquets can be created from a whole host of beautiful flowers. If you are thinking that a garden party wedding might be for you, then the Wedding Wire has a fantastic guide on what to consider when the planning process gets underway.
Recommended Act: Bird & The Bad Man
A duo who can either take centre stage or provide a wonderful background musical experience at a garden party wedding, Sarah and David or Bird & The Bad Man have earned rave reviews wherever they perform. From Frank Sinatra to Fleetwood Mac, they are extremely versatile and delight audiences time and time again. Sarah is the pair's vocalist whilst David adds his guitar skills to the act and both can even perform full DJ services if necessary.
Science-Themed Party
If you want to bring out your inner geek and don the lab coat and safety goggles for a science-themed day, then there are a range of ideas to get your inspiration flowing. Why not opt for test tube centrepieces or use mathematical equations to display your love for one another? Many people have got creative with their science-themed wedding, using a whole host of equipment to decorate the venue.
Recommended Act: Silken Strings
Renowned for their world-class orchestral style music, Silken Strings have appeared on the likes of Britain's Got Talent and The X-Factor and are one of the UK's best musicians. The award-winning group are comprised of three incredible musicians who have performed at some of the world's most high-profile venues. At a science-themed wedding, their elegant style of music is sure to perfectly complement proceedings.
James Bond
Every groom will want to look like 007 himself on their big day and so a James Bond themed wedding is always a popular choice. Sure, to leave everyone involved shaken (but not stirred) every element of the day is perfect, from the incredible tuxedo worn by the groom to the fun Bond themed reception. Renowned for driving the very best cars, why not hire an Aston Martin for the bride to turn up in to really add the wow factor to the day. Bond weddings regularly take place all over the world and Belle Magazine outlined the best features a James Bond themed wedding can offer.
Recommended Act: Q The Music
Taking their name from 007's spy friend and gadget extraordinaire, Q The Music, this 13-piece bandare a group of Bond fans who combine their love for everyone's favourite hero with their musical talents. Formed in 2004 the group are able to play the theme songs from all 24 Bond films, making the perfect addition to any James Bond themed wedding day.
Festival Theme
Music festivals are always popular in the UK, but a growing trend that may not be expected is festival themed weddings. Taking place outdoors, everything from the food, décor and entertainment can be giving a festival makeover for your wedding. Hitched have comprised the ultimate guide to a festival themed wedding and one of the suggestions they make is having tents and tipis at the location for guests. This gives you a true festival experience, and even though you can't really on the British weather to stay sunny, options are available that are suitable for if the heavens open.
Recommended Act: DJ Henry K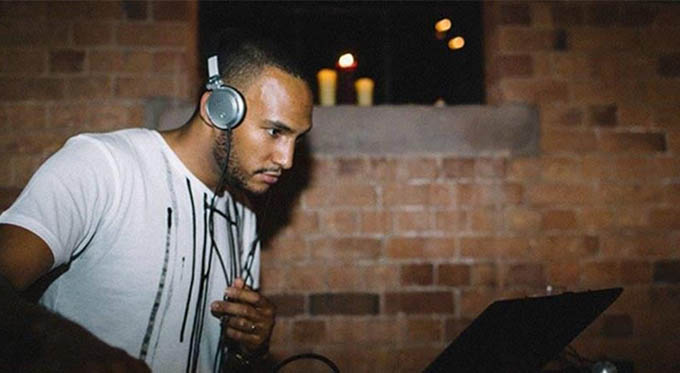 DJ's are always a hit at festivals and DJ Henry K can bring the latest hits from the world of RnB, Motown, Hip-hop and House to every event he performs at. With over a decade of experience playing at weddings, corporate events and nightclubs, DJ Henry K can take his act outdoors and get everyone on their feet at a festival themed wedding.
Here at Champions Music & Entertainment, we have a whole host of acts ideal for all wedding entertainment. For more information get in touch by calling 0203 7934 042 or complete our online form.