Why Cruise Ship Entertainment is More Popular Than Ever...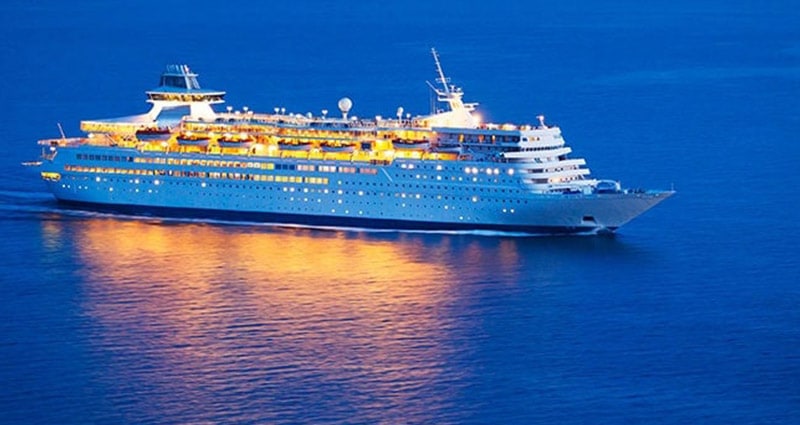 Cruise liner holidays are continuing to rise in popularity with a record 1.9m of us embarking on a holiday on a cruise ship in 2016, and these types of holidays represent big money in the industry. From short distance mini cruises that concentrate on just one country or area, to round the world offerings that last over 100 nights, there is plenty of variety to choose from.
The biggest cruise ship in the world has a capacity of more than 6,000 people demonstrating just how in demand these holidays are, and one big aspect of a cruise ship holiday is the onboard entertainment.
The stereotypical perception of cruise ship entertainment may be less than impressive, but in reality, the type of entertainment you typically see onboard nowadays is of extremely high quality. From musicians, to comedians and even acrobats, the list of entertainment options on cruises goes on and on.
Getting the talented acts onboard as entertainment is no longer just an added bonus of a cruise ship but is the expectation and can potentially play a significant role when it comes to acquiring and retaining customers. With people often paying a premium based on the entertainment line-up, it is crucial that the people who book the performers get these decisions spot on.
With cruise ship entertainment now more popular and important than ever before, here at Champions Music & Entertainment we have outlined some of the reasons why this is the case.
Diverse Audiences
As more people hope aboard a cruise ship to explore the world, it is inevitable that the diversity of the customers will also be on the increase. No longer are cruise ships exclusively for retired people to spend holidaying, and onboard at any one time there will be a diverse mix of age groups, nationalities and tastes. With this in mind it is important that the entertainment reflects this, and acts are hired that can appeal to all audiences.
It is not uncommon to see multiple acts appearing on the same cruise liner due to the size of both the ship and audiences these days, so as well as being able to perform in front of diverse audiences, acts need to be unique, innovative and original.
Understanding the diversity in customers, many cruise liners have invested millions of pounds in getting the right acts for their audiences. A clear example of this was the 4,500 capacity MSC Meraviglia cruise spending more than $20m on building a special high-tech theatre for acrobatics group, Cirque du Soleil.
A Platform For New Acts to Shine
Another factor which is seeing cruise liner entertainment earn more respect and popularity, is the fact that it can provide a place for the young, upcoming talent to star. Many cruise ships incorporate stage shows but are beginning to stray away from West Endand Broadway classics, instead opting for new, exciting productions that audiences will not have experienced before.
Not only are these types of shows original, but often see new emerging talent take centre stage, giving them a solid grounding in front of a large audience. With the younger generation a growing demographic for cruise ships, these new stars have big appeal to them, and some cruises are also keeping shows short and sweet in order to allow people to experience a whole range of entertainment options.
The Bigger The Better
It's difficult to pinpoint exactly where cruise liner entertainment changed from gimmicky performers to high quality acts, but the significant financial investments that the industry is making in the area has certainly helped. Musical franchises are now even approaching cruise ships in the hope of appearing onboard, showing just how far the industry has come.
The mantra of 'bigger is better' can be applied here too as now the world's best choreographers, costume designers, set makers, directors and behind the scenes teams are bring their offering on to cruise ships in a way like never before. Actors, singers and other performers are also provided with state-of-the-art facilities to practice, rehearse and relax meaning that they have the necessary conditions to perform to their absolute best.
Here at Champions Music & Entertainment we have a whole host of fantastic acts who are ideal for cruise ship entertainment. From The X-Factor winner Sam Bailey, to renowned magician Martin Daniels, we have a wide range of acts to choose from. For more information please call 020 078 78 76 or complete our online form and a member of our team will get back to you.