15 of the Best Office Christmas Party Games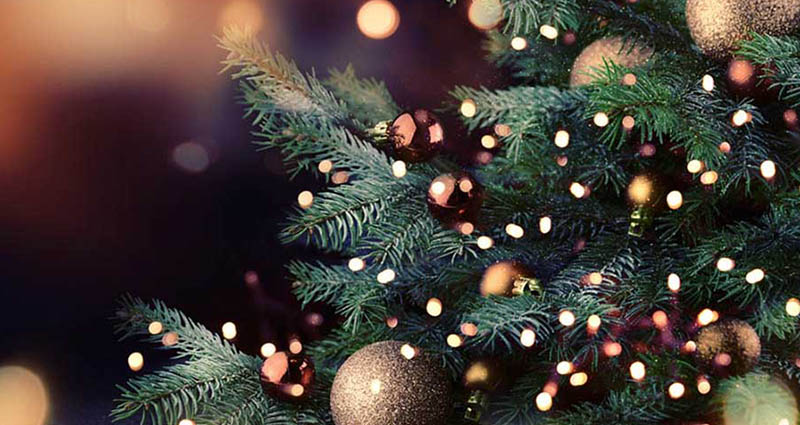 The biggest day in the calendar for many; an office Christmas party represents a chance for your team to better acquaint themselves with one another and have a fun, relaxing time playing a series of office Christmas party games. Here are our favourites:
Christmas Scavenger Hunt
A fantastic team game, a scavenger hunt is popular all year round and can be played in various ways. You can send your teams off to find a list of regular office items or plant some festive treats to be enjoyed by all. Whichever you decide, it's a versatile game that can be played inside and out and can include complex clues or easy-to-find items, making it a marathon or a sprint.
Fancy Dress
Ugly sweaters, terrible ties and reindeer onesies have become a feature of office Christmas parties and have become so for good reason. Competing to look the silliest or offer the most outlandish outfit is a popular and inclusive theme. It can act as an icebreaker, paving the way for further fun party games. Setting the tone of a party, fancy dress can be accompanied by a full party theme inspired by the likes of Harry Potter, The Grinch or your favourite musical decade. To really astound your guests, book legendary Christmas band, Slade.
Minute to Win It
This is an opportunity to get really creative and is perfect as a team game. From, eating as many cakes as possible, decorating a Christmas tree, pulling out as many tissues as you can from a box, crab racing, building the tallest structure out of cups, cans or cake, egg and spoon race; the options are endless and having a minute to do each will give you a chance to get through a host of fun games.
Pass the Present
A variation of the party classic, Pass the Parcel – the game works in the same vein. Though with this one, everyone will have bought a present and the idea is to send the gift around the circle until the music stops or the gamemaster calls it quits. At this point, each person opens their gift. For a further surprise, you can choose daft or edgy gifts. And for further engagement, you can have people buy personal gifts for specific people and have your guests work out who each gift was meant for.
Desk Thief
Similar to pass the present, the premise of 'desk thief' is that an item is stolen from each person's desk and the players are tasked with returning the items to the rightful owner. You can allow for one guess or more and if you are feeling creative you can have people guess who the desk thief was. This may be a humorous way of people discovering why someone has been hovering around their desk throughout the day.
Christmas Quiz
A Christmas quiz is popular with guests and can be as interactive as you make it. Try to appeal to all tastes with different rounds requiring different knowledge. Guess the movie or guess the song can be arranged with some forward planning while quiz questions and spot the mystery person sheets can be printed off easily from the internet.
Pin The Tail On The Reindeer
If you are looking for a game that is easy to produce, easy to play and perfectly versatile, pin the tail on the reindeer or the hat on Santa is an excellent choice. The game can be played with any number of people meaning it is great whether you are assembling people for the game or having it roll over in the background.
The Try Not To Laugh Challenge
This one is fun for all employees and can be set up in various ways. Each player can take the opportunity to try and make a particularly stone-faced colleague laugh (if they agree) or players can take it in turns to time how long/or how many people it takes to get a laugh out of them. Alternatively, you can sit two people opposite each other and do it the BBC Radio 1 way and play Innuendo Bingo, with a host of silly voiceovers and mouths full of water.
Dance Off
A bit more out there, the timing is everything with this one. If people are in the mood for dancing and romancing – a dance-off can be well-received. Ideally, this would happen more organically with a party band or DJ loosening guests up and bringing the dance floor to life before they announce a prize for the best dancer.
Karaoke & Tribute Acts
Who doesn't love karaoke? A chance to make fun of your friends, ruffle a few feathers or show you are the next big thing, karaoke presents all manner of opportunities for employees to boost their social standing. Allowing them to do just that will bring a fun dynamic to proceedings. You can book Bandaoke to give your guests the chance to lead a band or have a tribute act from various decades to fill the dance floor.
Would I Lie to You?
Find the double agents in your team with this fun party game. Based on the popular television show of the same name, the aim of this game is for players to invent two lies from their life and find one truth, then share those stories with the other participants. The role of the other players is to find which of them are lies. From there the points can go either way.
Who Am I?
As easy as ABC, this one includes sticking names of people on other's heads, to have players guess who they are after asking a series of questions to other players for 'yes' and 'no' answers. 'Am I female?' 'Am I a celebrity?' etc.
Photo Hunt Challenge
A modern phenomena, this challenge sees teams venture through a building, town, city or country collecting images that you have challenged them to take. This can be a full team building day or a shorter challenge depending on the distance limit you set. It can include taking pictures of landmarks or having drinks at certain public houses.
Charades
For some charades defines Christmas almost as much as a Christmas tree and is, therefore, an unmissable addition to parties. Having guests pick out films, movies, people, books or more from a hat, they are then tasked with expressing what is on their card without the benefit of words. Their team is then left to guess what the devil they are attempting to describe. A classic!
Wrap battle
For this one, you can have teams compete to gift wrap up their colleague before the other or simply wrap up a series of presents before the other. If doing the former, you can even add in races between your human presents.
How Can We Help You with Your Christmas Party Entertainment?
We hope you found our office Christmas party entertainment ideas useful and that they will make your party memorable for your team. But if you're looking for something a little lively to get the party started, Champions Music & Entertainment offer the best entertainment acts, from top music acts, magicians, circus acts, dancers, comedians and many more.
To book one of our acts or for more information take a look at our Christmas Entertainment Guide or get in touch today via email at agents@championsukplc.com or call us on 0207 078 78 76.