5 Key Benefits of Hosting a Virtual Event, Party or Concert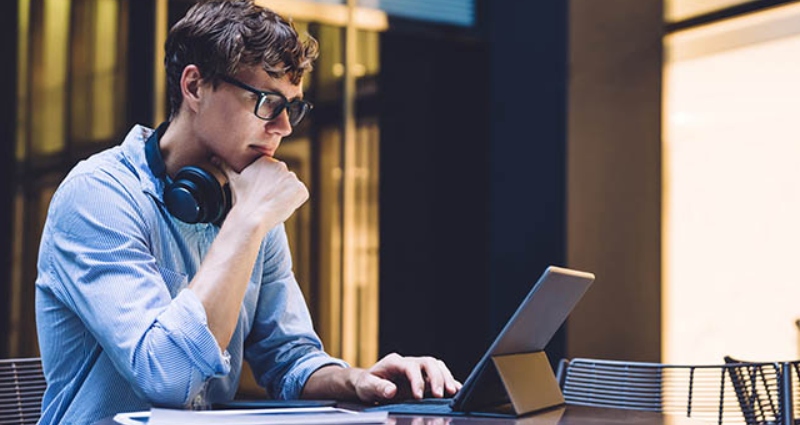 Virtual events, parties and concerts are the new norm, and rightly so. With their powerful ability to not only reach but impact audiences across the globe, and save money along the way, the advantages of organising an online occasion are significant. Adapting to the changing industry, our singers, comedians, and general entertainers can tailor their act to virtual audiences, to ensure the success of your globally accessible event.
Already eager to jump on the virtual bandwagon? See our step by step guide to hosting your own online party or concert. 
Accessible & Inclusive
Enabling the audience to watch from the comfort of their own home, the accessibility of virtual events and parties is second-to-none. They easily reach audiences of all sizes and demographics, meaning that events are no longer geographically limited. Plus, being only a click away, this ease of access encourages more people to take part, including guests with disabilities. No longer having to navigate wheelchair ramps, online events make for comfortable viewing - this level of inclusivity is key for generating ticket sales and business growth.
Cost-Effective
Virtual events have the power to save you time and money, making the format even more appealing to organisers. Saving your audience travel expenses, and you the cost of booking a suitable venue, hosting an event virtually eliminates multiple financial pressures. Through this cost-effective option, you are successfully driving the profitability of your event and business.
Marketing-Friendly Material
Easy to record, a virtual event is a great source of marketing material. Marketing plays a crucial role in the success of any business, allowing companies to reach a wider audience while also affirming loyalty in their existing customers. Recording a virtual concert or set requires limited effort, and can be used to promote further events, drive sales, and successfully leverage the credibility of your business. Marketing also plays a big part in guaranteeing high attendance at your future events.
Highly Engaging
With the capacity to host an event for hundreds, if not thousands, of people across the globe, events hosted online can engage countless viewers at one time, whilst still maintaining an intimate feel. However big the audience, virtual events have the unique ability to give everyone a front-row seat, ultimately increasing audience engagement. Your guests will feel as though they are only inches away from the performer, allowing them to be completely involved. This makes for a truly unique and memorable experience.
World of Entertainment
Choosing to organise a virtual event provides you with access to a whole world of entertainment. For example, you could book a Spanish magician without having to pay their travel fees or accommodation, or a famous American comedian free from international working visas. The vast amount of choice this provides presents you with the opportunity to make your event unique. By choosing to book an act from across the globe, possibly unseen by your audience prior, your event instantly becomes a memorable experience that will leave a lasting impression.
Virtual Entertainers Available to Book
The Hoosiers
Famous English pop-rock band, The Hoosiers have headlined stages across the world. Releasing their well-received debut single Worried About Ray in 2007, the band rose to fame, reaching number five on the UK Singles Chart. Continuing along the path of success with multiple smash-hits, The Hoosiers have sold out venues across the country. With a fantastic song selection that guests of every age will enjoy, The Hoosiers will make virtual audiences feel like they have just attended an in-person concert!
Jack Whitehall
One of the most talented comedians to come out of the UK, Jack Whitehall is a stand-out comic. Having starred on Mock the Week and presented his shows, Backchat with Jack Whitehall and His Dad, Hit the road Jack, and Travels with my Father, Jack's nationwide popularity is a testament to his talent. When booked for virtual events, he combines his natural comedic flair with his skill in front of the camera, to resonate with viewers.
Tim Oliver
Require a virtual entertainer with a difference? Tim Oliver is the UK's leading Ricky Gervais impersonator, and the perfect act for your online event. He will blow viewers away with his impeccable characterization, which embodies Ricky's notorious character on The Office. As the official Ricky Gervais impersonator on Channel 4's Lookalikes, Tim is the ideal host for your online event.
Sam Bailey
Fiercely passionate about music from a young age, Sam Bailey captured the hearts of the nation on The X Factor, when she won the talent competition in 2013. Following her success on the show, Sam has only increased in popularity, and continues to create chart-topping music. What sets Sam apart is her down-to-earth personality, coupled with her unbelievable singing voice she guarantees an unforgettable virtual event.
Ben Hanlin
Leading British magician, Ben Hanlin has engaged all manner of audiences with his mystifying magic. Appearing on the country's most famous talent contest, Britain's Got Talent, Ben has since captivated audiences with his charismatic personality and incredible illusions. Available to book for your virtual events, Ben's modern take on traditional magic will leave you and your audience mesmerised.
Book A Virtual Entertainer
If you would like to book any of the music or entertainment acts on our website, don't hesitate to give us a call on 0207 078 78 76 or send us a message via our online form.