Five Celebrities You Wouldn't Expect To Have Released Albums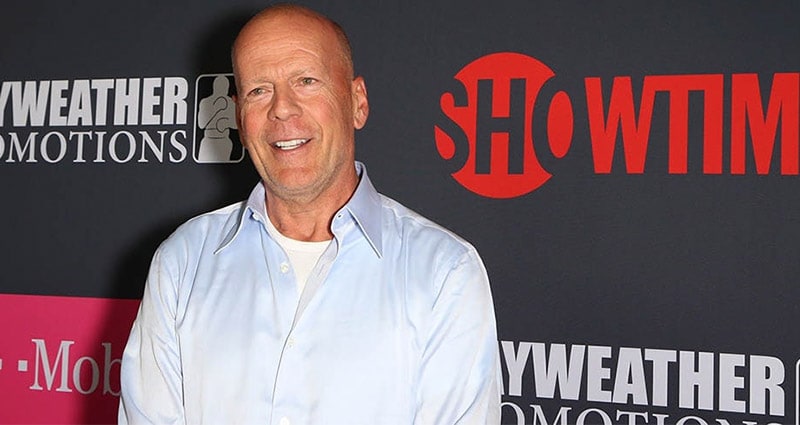 He may be best known for fighting dinosaurs and aliens in films such as Jurassic Park and Independence Day, but one thing you wouldn't associate Hollywood actor Jeff Goldblum with is jazz music. However, in a move that has surprised fans somewhat, the star has this week announced that he will be releasing his first ever studio album, at the age of 65.
After being spotted playing the piano alongside artist Gregory Porter on The Graham Norton Show, Decca Records realised he was a talented singer and pianist. His record is set to be released next year and here at Champions Music & Entertainment, we have compiled a list of the top five stars who you wouldn't have expected to have had a music career.
Bruce Willis
Life hasn't always been about all action flicks such as the Die Hard franchise for Bruce Willis. Back in the 80s the Hollywood icon actually had a fairly successful career in music. Focusing on the R&B genre, Willis' debut album The Return of Bruno, was released in 1987 coming in at 14th in the US charts.
The album's most successful single was Respect Yourself, which made it into the top ten of the singles chart in both USA and the UK. Two years later a follow-up album, If It Don't Kill You, It Just Makes You Stronger, was released before Bruce went on to concentrate on acting where he has won countless awards.
Jackie Chan
Remarkably the star who is famed for his martial arts films such as Rush Hour, Karate Kid and Shanghai Knights, Jackie Chan has released 11 studio albums! He first got into the world of music when he began singing over the closing credits of his films and realised they were well received.
Since then he has released over 100 songs in a range of different languages including English, Japanese and Cantonese.
Jason Manford
A hilarious British comedian, Jason Manford's unexpected move into music last year certainly came out of left field. A Different Stage featured a compilation of some Jason's favourite showtunes and since then has appeared in a whole host of West End plays showcasing his incredible voice.
During the recording of this album Jason even jetted off to Prague to record a piece with the prestigious Prague Symphony Orchestra, something he will certainly never forget.
Bradley Walsh
British comedians releasing albums seemed to be a running theme in 2017, with The Chase star Bradley Walsh releasing his second album When You're Smiling. Bradley's first album, Chasing Dreams was a huge hit a year earlier in 2016 selling 100,000 copies and being certified Gold.
This success made Bradley the biggest selling debut album by a British artist in that year, even more than Zayn Malik.
Kevin Bacon
A Golden Globe winner and star of Footloose and Apollo 13, Kevin Bacon has taken on a wide range of roles during his career. A keen musician, he has released seven albums alongside his brother Michael, working in a whole host of genres including folk, rock, soul and country. Something they have dubbed as 'Forosoco.'
Here at Champions Music & Entertainment, we have a wide range of singers on our roster who can put on incredible performances at all events. For more information get in touch with Champions Music & Entertainment today.