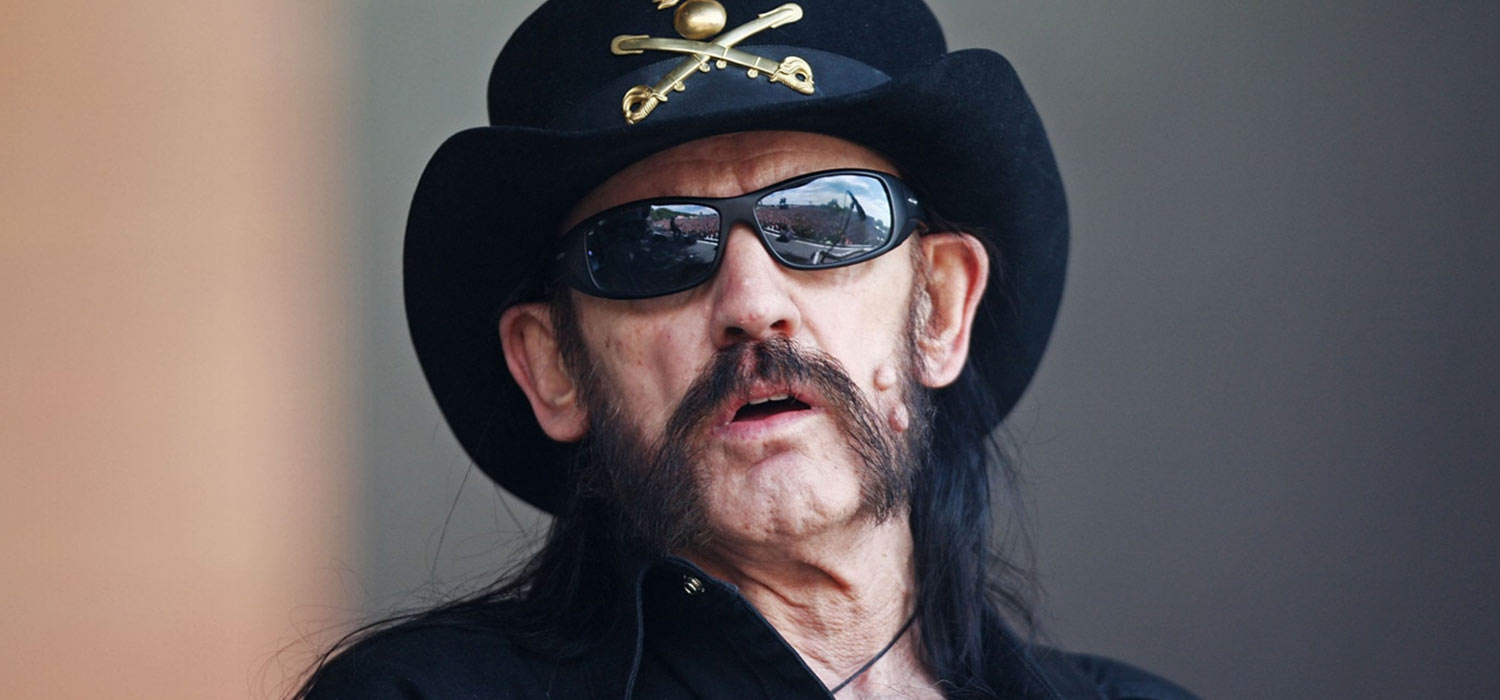 Motorhead Frontman Lemmy Dies Aged 70
The music world has been saddened by the death of Motorhead vocalist and bassist Lemmy, who passed away on 29 December 2015 at the age of 70 after a short battle with cancer.
A statement on the band's Facebook page reads: "There is no easy way to say this … our mighty, noble friend Lemmy passed away today after a short battle with an extremely aggressive cancer. He had learned of the disease on 26 December, and was at home, sitting in front of his favourite video game from The Rainbow which had recently made its way down the street, with his family.
"We cannot begin to express our shock and sadness; there aren't words. We will say more in the coming days, but for now, please … play Motörhead loud, play Hawkwind loud, play Lemmy's music LOUD. Have a drink or few. Share stories. Celebrate the LIFE this lovely, wonderful man celebrated so vibrantly himself. HE WOULD WANT EXACTLY THAT."
Born Ian Fraser Kilmister on Christmas Eve 1945 in Stoke-On-Trent, he lived a relatively solitary existence during his youth as an only child in Stoke and later in North Wales, where his infamous Lemmy nickname was derived by locals. His army chaplain father left the family when he was young, leading to a very close relationship with his mother and to an enjoyment of women's company.
Following stints as a horse breeder and on a factory assembly line, he took up the guitar and headed for London, where he roadied for Jimi Hendrix and played bass for Hawkwind, but was dismissed from the space-rock band in 1975 after being arrested for drug possession on the Canadian border while on tour.
Lemmy's response was to create his own band, named Motorhead after the last song he wrote for Hawkwind, and within a few years they would conquer the rock and roll world with such songs as Ace of Spades, Overkill, Bomber and Iron Fist.
Despite Motorhead going through numerous line-up changes, Lemmy was the glue that held the band together, and they continued to tour in the months leading to his death, his last gig taking place on 11 December – just over two weeks before he passed away.
Lemmy was well known for his wild lifestyle and for being the epitome of rock and roll, but his hedonistic ways belied a keen intelligence and interest in social and political issues, including his disdain and hatred of heroin and his antagonism towards war, religion, governments and other kinds of established authority.
Champions Music & Entertainment would like to raise a glass to Lemmy, frontman of Motorhead and one of the most rock and roll men to ever walk the earth.