The Headline Acts Featuring At PeaceFields Festival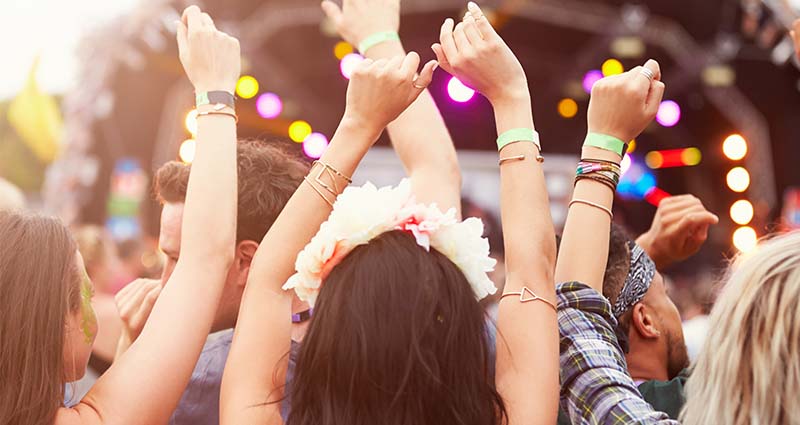 Exciting, affordable and jam-packed with some of the best names in music, film and entertainment, PeaceFields Festival is an event to remember. Situated between Edinburgh and Glasgow, the weekend guarantees a variety of things to do and acts to see. Take a look at the headline acts booked for the event, provided by Champions Music and Entertainment, and don't miss out on tickets via the PeaceFields Festival website!
Eliza and the Bear
With their upbeat tempo and folk-pop style, it is impossible to stay still when Eliza and the Bear are playing. Their expert layering of instruments instantly reminds any listener of such musical icons as Mumford and Sons, The Lumineers and Arcade Fire, but what sets Eliza the Bear apart is their unique lyrical imagery - apparent in tracks like It Gets Cold. The band's life-affirming lyrics and soaring melodies are a product of the bands humble beginning, founded as a hobby for the Essex quintet their unique sound is a testament of the genuine passion they have for music. A surefire hit at any festival, their relatable, uplifting songs captivate the audience, whose feet are stomping and heads are bopping every time Eliza and the Bear enter the stage.
The headline act is not afraid to experiment with new sounds, with their songs have showcasing everything from trumpets to an entire gospel choir. Eliza and the Bear is a stand-out band, whose authenticity and honest love for music shines through whenever they play. When queried, the band revealed that their name was inspired by the poems of Eleanor Rees, not surprising when you listen to their poetic lyrical structure. Secure your place at the front row of their performance, by booking your tickets through the PeaceFields Festival website.
Toploader
When you think of iconic songs played at every wedding, birthday party and school disco, Dancing in the Moonlight is the first to spring to mind. Founded in 1997, Toploader has established themselves as an iconic band for the history books, having played alongside the likes of Coldplay, Muse, Robbie Williams and even Bon Jovi. With their legion of loyal fans selling out shows, witnessing Toploader live at PeaceFields Festival is an opportunity not to be missed. It's not every day that a certified Platinum band headlines a show. With album sales soaring above twenty million and 20 global hits, Toploader's musical talent is palpable.
Dancing in the Moonlight aside, the bands cover of King Harvest has amassed over thirty million hits on Youtube, and is still a fan favourite of the bands since its release 18 years ago. Across the country, the four-piece band still sells out concerts, thanks to their infectious stage presence. Since the release of their latest album, Seeing Stars, fans have eagerly awaited the bands return to the stage, ready to sing along to all of the classics. With their unique vocals and exceptional musical ability, Toploader is a firm favourite at Peacefields Festival.
The Hoosiers
Pop-rock band, The Hoosiers, are an icon of 2000s music. Such songs as Goodbye Mr A and Worried About Ray were at the top of many playlists in the naughties, and continue to be to this day. Their tracks have broken into the UK Singles Charts numerous times, as well as their 2010 album, The Illusion of Safety, which reached #1 in the UK Album Charts. Formed in Indiana, their band name was inspired by the colloquial term for Indiana citizens, Hoosiers. As songwriters, they wanted to distance themselves from the common rhetoric of "boy and girl... finding love on a Friday night on the lash with your mates", resulting in unique, memorable lyrics. With supporters of all ages, The Hoosiers' release of their 10-year anniversary vinyl, The Tricks of Life (10th Anniversary Edition), was a hit with fans, eager to relive the best music from the 2000s.
Since the start of their careers, The Hoosiers have been praised for their distinguishable musical style and irresistible stage presence, earning multi-platinum success with their album, The Trick to Life. Ticket holders of PeaceFields Festival will be treated to the band's most iconic hits, triggering nostalgic memories of singing in their bedrooms.
To book one our headline acts featured in this post, simply contact Champions Music & Entertainment by calling 0207 0787876 or inquire via one of our booking agents at info@musicandbands.co.uk.