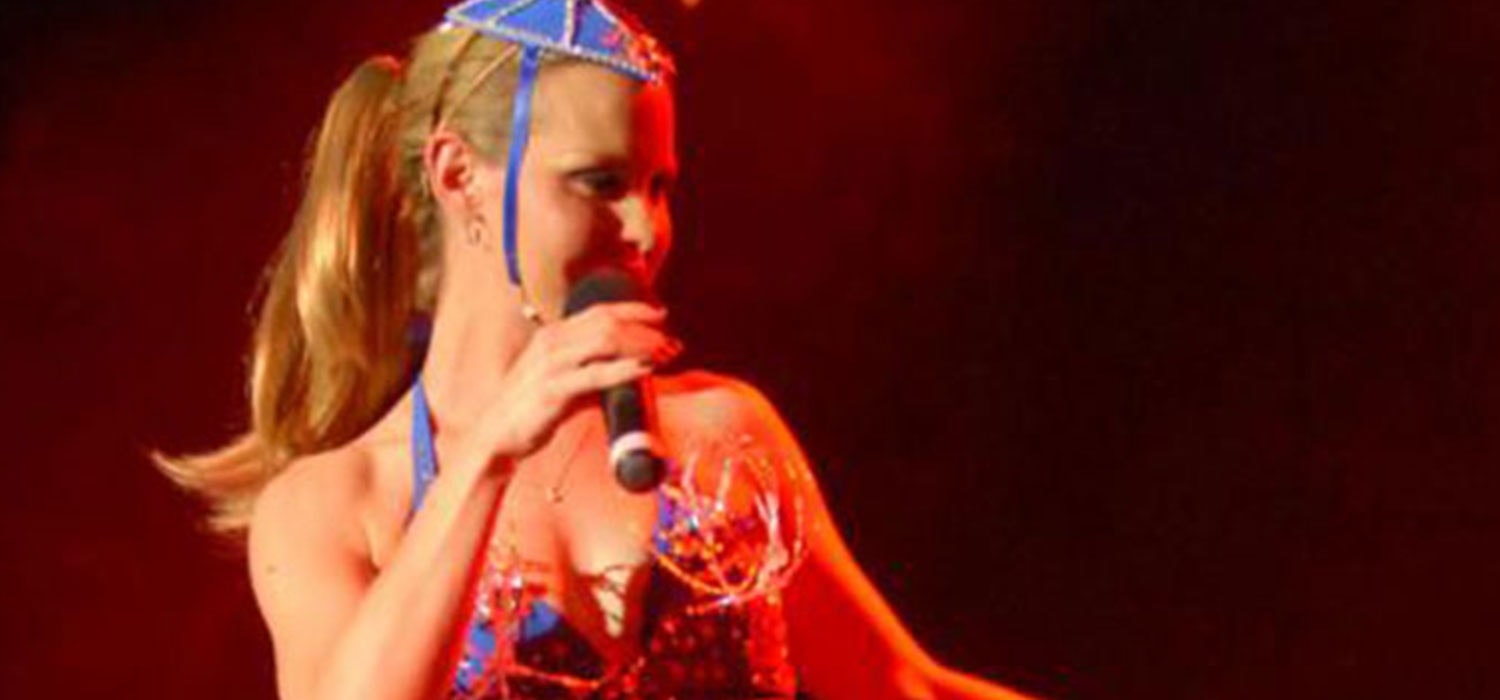 Tribute Acts: Rouge Minogue
When you choose a tribute act you clearly want a performer who is 99 percent like the original artist. The audience scrutinises everything in incredible detail – the voice, the outfits, the mannerisms – and if the tribute act falls short there is an immediate disappointment. This might seem unfair but it's reality.
In the same way that audiences on TV talent show listen to the first notes of a new singer before either whooping with joy or falling into a deathly silence when people watch a tribute solo artist or band they often make instant judgements that can affect their enjoyment of the whole act.
Tribute acts are a truly fascinating phenomenon. People who see them at festivals, for example, may not be fans of the original act but know their songs enough to enjoy the show. You might not be a member of the Tina Turner fan club but can you resist joining in with the chorus of her classic hit song 'The Best'? And whether or not you love Robbie Williams or you don't (and he does often divide opinion) there would have to be something wrong with you if you managed to sit still or not sing along to a brilliant Robbie tribute act – like Steve Cowan, Danny Lowry, Sean Haven or Lee Pashley – performing such cracking tunes as 'Let Me Entertain You', 'Angels' and 'Millennium'.
What's more, when tribute acts perform on their own at a specific event or party, members of the audience can often be seen turning to each other and asking if it is actually a tribute they are watching or the real thing? Some people have even been heard to comment that the tribute act is better than the real thing and – believe it or not – some people have been heard to ask if it really is Elvis Presley up on the stage!
Take Rogue Minogue, a tribute act to Kylie that is performed by Cheryl Hadley. Her outfits, her stunning voice and her overall stage presence mean that she really is often mistaken for the genuine artist.
Accuracy is what it's all about – nobody wants a Michael Jackson tribute act that sounds like The Rolling Stones – and Cheryl's almost obsessive attention to detail means that the difference is minimal between having her at your wedding or other event and having Kylie Minogue herself.
For a whole hour, Rogue Minogue will cover Kylie's career from the beginning to present day, delivering such popular songs as 'Locomotion', 'I Should Be So Lucky', 'Got To Be Certain', 'Spinning Around', 'On A Night Like This', 'Confide In Me', 'All The Lovers', 'Love At First Sight', 'Timebomb' and, of course, the huge smash hit 'Can't Get You Out Of My Head'.
Backed by a superb lighting show and costumes that are reproduced with such amazing attention to detail, Cheryl is able to delight any audience. Indeed, the feeling of authenticity is enhanced by Rogue Minogue working with some of Kylie's own designers. Even the backing tracks that Cheryl sings to feature musicians who have played on the original recordings.
So it doesn't get much closer to the real thing than the real thing itself. And if your budget doesn't stretch to booking Kylie for your event – or if the superstar is otherwise engaged – then there is nothing better than choosing Cheryl. You cannot go wrong and that is surely the point of having a tribute act performing for your guests and friends.
But how did Cheryl Hadley get to the point that she is performing as one of the world's biggest-selling artists? Her background saw her singing in her mid-teens and appearing in such popular – but demanding – musicals as Oliver and Grease. This impressive pedigree means that she is also available for hire in her own right and she can deliver a superb evening's entertainment singing some of the most popular swing songs ever written.
Should swing not be your thing, Cheryl can perform a medley of songs from musicals or sing as many contemporary songs as your event requires.
In short, when you choose an act like Cheryl, you can decide whether you want the 'real thing' to be her performing as herself or her performing as Kylie Minogue. Whatever you opt for, you can be assured of a fantastic experience for your guests who will be entertained beyond their wildest dreams.
To book Rogue Minogue to perform at your corporate function, private party, festival or elsewhere, simply contact Champions Music & Entertainment by completing the online form or by telephoning the office on 0207 078 78 76.