How To Book A Famous DJ For Your Festival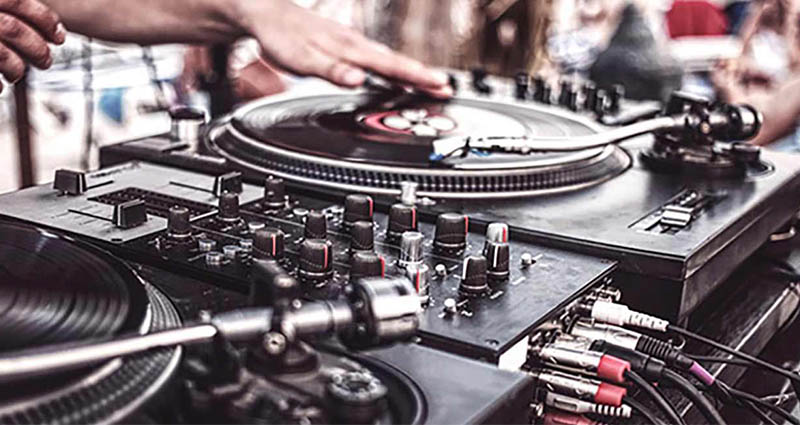 As the summer season approaches, we are getting to the time of year when people will begin making their plans for what music festivals they will visit. From high-profile events such as Reading & Leeds to more intimate occasions, thousands of us will visit music festivals this year as they remain incredibly popular with music fans.
For many people, the musicians and DJs who perform at music festivals are the deal breakers when it comes to whether they are going to book or not, so it is important that organisers get these decisions spot on.
As well as solo artists and bands, DJs always prove a big hit at these events with their lively and high-spirited sets keeping audiences on their feet throughout.
Here at Champions Music & Entertainment, we have a compiled some top tips on how to book a famous DJ for your next festival or event.
Define Your Audience
Just like with any form of musical act, there a wide range of genres to choose from when it comes to hiring a famous DJ. From those who can perform nostalgic hits from previous eras like Sara Cox to R&B tracks like Trevor Nelson, there is plenty to choose from.
With this in mind, it is important that you define your audience prior to booking to ensure they match the theme you are going for. If not, you will be left with an act who does not work for the event which will impact on your audience and the event as a whole. Therefore, it is essential event organisers have a clear demographic in mind for the occasion otherwise both audiences and entertainment will be left uncertain as to why they are there.
Create a Plan and Budget
Once the audience has been clearly identified, the next thing to do is to get a solid plan in place for the event. The cost of a famous DJ can vary so you need to do all the sums beforehand to get a clear idea of what is affordable to you.
Doing this will help you understand how much you can spend on the entertainment. Make sure you also consider the expenses of the DJ which may need to be included in the costs. Once all of this has been planned you can get down to actually choosing the act…
Make The Booking!
This is the fun part, where you can actually browse through the list of famous DJs on offer and make a choice. With so much choice out there it can be overwhelming to know who to select for your festival or event.
Thankfully, Champions Music & Entertainment have a team of experts on hand who you can consult with. Based on your requirements, they will be able to provide you with a list of recommendations for you to choose from, making the process easier. However, if you already know exactly who it is you want to book, their quick and easy booking system is also extremely straightforward.
Once the booking has been made there is still work to do. Make sure to spread the word on social media and promote your event as much as possible!
Book In Advance
All of these steps should be done well in advance of the date of your festival or event. Famous DJs are extremely popular and are often snapped up quickly so to avoid disappointment you should make sure your plans are made well in advance. As well as this, if you do have a specific act in mind who you want to hire it is pragmatic to also make an alternative list in case the act you want is unavailable.
For more information on how to book any of our famous DJs, or any entertainment options, get in touch with Champions Music & Entertainment today. Call 0207 078 78 76 or complete our online form for more information.