Book Something Different For Your Next Event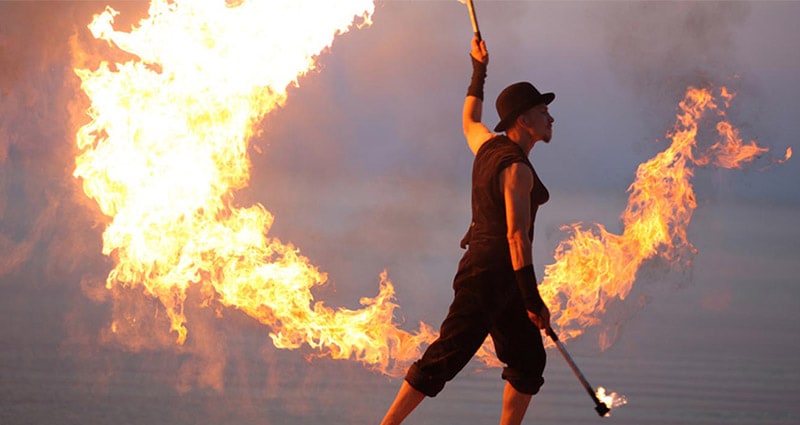 When it comes to booking an act for a party, corporate event or social occasion, people always tend to opt for the same kind of acts. Singers, bands and dancers are often the favoured choice and whilst there is nothing wrong with these artists, sometimes something different can give you the edge. Here at Champions Music & Entertainment, we can provide the best of both worlds, and as well as the contemporary acts you'd expect from an entertainment agency, we can also offer something very different.
See below for a selection of our best different acts.
Rockaoke
Everyone's heard of karaoke, but Rockaoke is bringing new life to the genre. Giving people the unique opportunity to perform on stage with a live rock band, the concept was devised by Kaiser Chiefs frontman, Ricky Wilson. Since then the act has grew and grew, with people all over the country booking it for their event all the time. Described as 'the most fun you can have without getting arrested', clients can choose from a wide range of different rock songs, ensuring for a few minutes at least, they feel like a true Rockstar.
Zulu Dances & Drummers
If vibrancy, fantastic energy and the wonders of South American culture appeals to you, then hiring the wonderful Zulu Dancers & Drummers will be perfect for you. Spreading the South American culture everywhere they go, the group are also extremely versatile. Usually, they are a four-piece group but can be extended to incorporate many more performers. With the style of Shangaan, Xhosa and Sotho's being performed, your guests will go away having had an experience that will live long in the memory.
Darren Altman
Having shot to fame in 2016 after appearing on Britain's Got Talent, Darren Altman is a voiceover artist who is best known for his fantastic impressions. Having received an outstanding reception from all four of the show's judges, Darren is always updating his act to include the most current impressions that are instantly recognisable to all. As well as being a wonderful impressionist, Darren also has an ear for music and is a trained jazz drummer. These different aspects make him a great performer who leaves audiences in hysterics time and time again.
Bruce Airhead
The definition of something different, Bruce Airhead, is an Australian born entertainer who all he needs for his act is a balloon. Remarkably, his act involves inflating the giant balloon, before climbing completely inside it. Once inside he performs a hilarious dance before it explodes to reveal himself, to the delight of audiences. A simple concept brought to life by Bruce's incredible showmanship, that sees him able to perform in a range of themes including James Bond, David Beckham, Elvis and Superman. Having performed at events all over the world, Bruce can perform short sets or full hour-long shows depending on your preference.
Contact Champions Music & Entertainment to enquire about booking a unique act now. Get in touch by emailing [email protected] or giving us a call on 0203 7934 042.