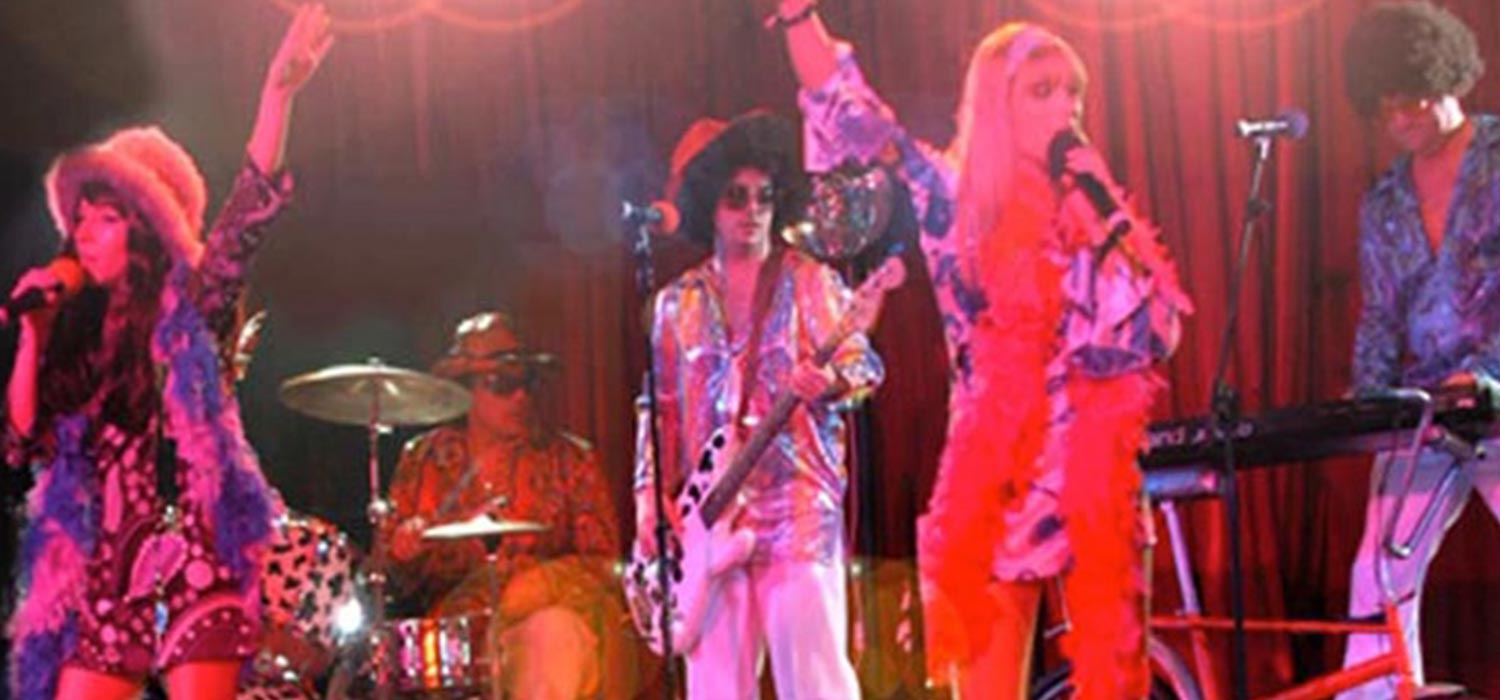 In the Spotlight: One Stop Boogie
The 1970s were a momentous time for music, as the disco genre exploded onto the scene and ushered an era of funkiness, cheesiness, partying and good-natured fun. To this day, nightclubs and other entertainment venues will dedicate theme nights not just to the songs of the day, but to the fashion and lifestyle encapsulated in the decade of funk.
One Stop Boogie are a party band that focuses on the music of the 1970s and is making waves on the entertainment circuit, thanks to their carefree attitude, talent and experience, which all come together to give the audience the time of their lives.
Comprising four hugely talented singers and musicians with a wealth of experience playing shows all across the world, One Stop Boogie are incredibly versatile and can boast eight different shows in their repertoire.
Most popular is their 1970s tribute show, which pays homage to the funky disco and party hits of the soul decade, clad in authentic clothing from platform boots and medallions to dazzling dresses.
However, there are also shows based on music from the 1980s and 1990s, tributes to ABBA, rock and roll, movie magic and Moulin Rouge, and for the more eclectic audiences, a catch-all Top Of The Pops set designed to conjure up memories for those who vividly remember the music of yesteryear as well as younger fans who long for a time machine to experience those times.
Some of One Stop Boogie's satisfied customers include the North West Food Awards, Brittany Ferries, the Lancaster Chamber of Commerce, Royal County of Berkshire Polo Club, Grosvenor Casinos, the Royal Air Force, and a number of luxurious hotel chains including the Crown Plaza and the Hilton.
Bring back the good times and book One Stop Boogie to perform at your corporate function, private party or gig – simply contact Champions Music & Entertainment by completing the online form or by telephone on 0207 078 78 76 today.