Spotify, Eurovision And BBC Music - The Latest Music and Entertainment Round Up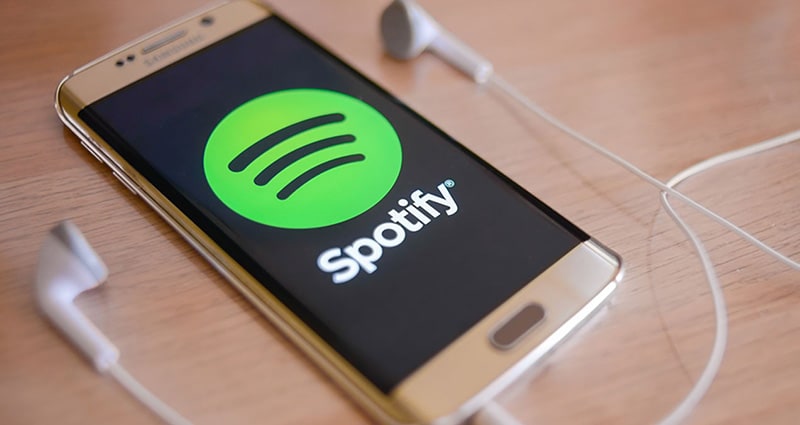 Here at Champions Music & Entertainment we always keep up to date with the latest goings-on in the industry. Check out our roundup of the biggest stories this week.
New Spotify Development Dedicated To Listening To Playlists
Since it launched in 2008, the music streaming service Spotify has gone on to become one of the most popular apps in the world. Most people's go to service for listening to their favourite artists, the company has recently announced that it will be launching a new standalone application dedicated to its playlists.
Titled 'Stations', the new app means it will be made a lot easier to get quick access to the playlists you have created in Spotify. The company has described Stations as
"the easiest way to listen to the music you love."
Just like in the main Spotify app, users will still get their personalised 'Discover Weekly' playlists on Stations and the more the app begins to understand your listening habits the more suggestions and recommended playlists you will be exposed to.
Currently, the app is only available in Australia and on Android devices, but if it is a success it will then be rolled out across the world and with an iOS version.
Radio One's Big Weekend Line-Ups Announced
May's bank holiday weekend will this year see the biggest BBC Radio One's Big Weekend to date. The popular music festival, which each year brings together some of the biggest names in the world of music, will this year take place in not just one but four excellent venues simultaneously, meaning more people from across the UK will be able to enjoy the occasion. These locations are Belfast, Perth, Swansea and Coventry.
The first names for each venue have started being announced and the excitement is already building for what is sure to be a wonderful weekend.
Heading to Wales for the Swansea event are Ed Sheeran, Craig David, Jess Glynne and Niall Horan. Scotland's Perth event will see Jamie Cullum, Noel Gallagher and Danielle de Niese. Jamie Cullum will also be visiting the Coventry event alongside Paloma Faith, Billy Ocean and Snow Patrol. The Belfast leg of the festival will see the likes of Manic Street Preachers, Franz Ferdinand and Goldie take to the stage.
More artists are set to be announced in the coming weeks in what is sure to be a truly exceptional event.
Britain's Eurovision 2018 Hopeful Announced
This week saw Britain announce who will be representing them at this year's Eurovision Song Contest. Fighting off competition from five other acts, SuRie was crowned the winner of the BBC's Eurovision: You Decide! A show which decides who will take on the task each year.
Real name Susanna Cork, SuRie wowed audiences in Brighton with her stunning performance of her song Storm. A graduate of the Royal Academy of Music, SuRie's piano-led music has seen her already have a credible career to date.
For example, she has performed in front of the Prince of Wales as a child, and previously at Eurovision at the 2015 event as a backing dancer for Belgian act Loic Nottet.
Now she will take centre stage herself when she hopes to become the first British act since 1997 to win the prestigious competition. Last year saw Portugal win for the first time with Salvador Sobral topping the leaderboard and SuRie will head to Lisbon for the event that takes place on 12 May.
Here at Champions Music & Entertainment, we have a whole host of excellent acts who are perfect for a wide range of events. For information on how to book any of our fantastic artists get in touch by calling 0207 078 78 76 or complete the online form.