10 Of The Most Popular Wedding Acts Right Now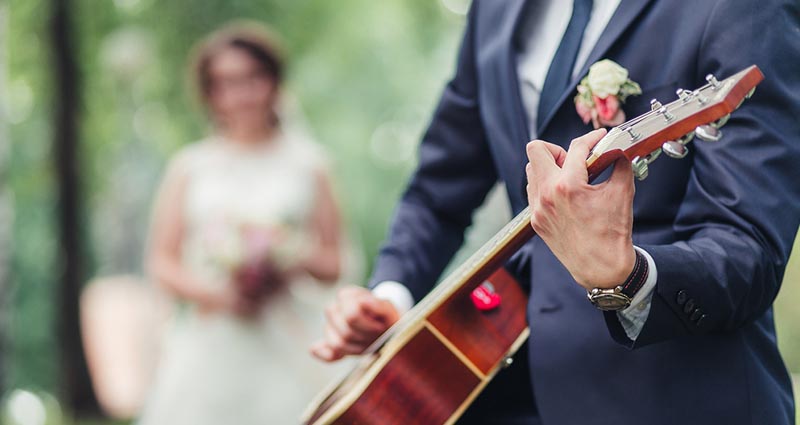 You've picked out the perfect flowers for your colour scheme, the dress is primed and ready, caterers are clued up on every dietary requirement - what's left to plan for your big day? No wedding is complete without entertainment, from melodic vocals to dance-floor filling beats a talented act can make your day a wedding to remember.
At Champions Music and Entertainment, we know a thing or two about entertainment. With our roster of top-class acts, we are confident that our knowledgeable booking agents can secure the perfect entertainer for your unique wedding, based on your budget, theme and requirements.
Have a look at 10 of the most popular wedding acts right now, just in time to be booked for wedding season. Take the first step to giving your special day the entertainment it deserves.
1. S Club 3
Bring the soundtrack of the 2000s to your wedding stage, by featuring S Club 3. Formally S Club 7, the trio has performed the band's greatest hits at venues across the country. Bring It All Back and Don't Stop Movin' are classic tunes that you can expect from this band, as they keep your guests singing every word all night long.
Book a wedding band today to ensure your wedding reception closes with a bang. By featuring these naughties icons, you can leave your guests in awe of the special performance. A popular hit amongst married couples, this trio have already graced the stage of weddings across the country.
2. The Funtime Frankies
Charismatic, fun and unbelievably talented, The Funtime Frankies will take your guests on a journey through music. Easily adaptable to fit your unique day, this award-winning band were awarded the 2017 and 2018 Wedding Industry Award for their talent and explosive stage presence. From Sweet Home Alabama to La Bamba, The Funtime Frankies can offer an extensive range of sounds to suit your theme and guest demographic.
Their passion is palpable, their energy is undeniable, so book a wedding band with a difference by featuring The Funtime Frankies on your big day. Keep your guests jiving, swinging and stomping all night long with this unique function band, who have taken the wedding scene by storm.
3. The Talent
From an acoustic duo to a full band, this live wedding band is suitable for any theme or style of wedding. Capable of entertaining audiences of all sizes, The Talent is the perfect addition to your wedding. With over 15 years of professional experience, your entertainment is in safe hands with this talented group of musicians.
If you want to book a wedding band with a twist, The Talent's option of bandeoke is the perfect addition. Giving you the chance to see your uncle belt out the lyrics to Livin' On A Prayer, witness your mother-in-law let loose to Lady Marmalade or even have a taste of the limelight yourself, this group will get you on stage to sing with a live band.
4. Andy Abraham
What better way to entertain guests than booking a wedding singer, and what better singer is there than Andy Abraham? This soul star can perform at your wedding stage, where he will transport your audience back to the age of swing and jazz.
A natural-born entertainer, Andy can perform classics like Me and Mrs Jones and When a Man Loves a Woman, filling the dance floor with swaying, singing guests.
Fresh from his nationwide tour, this headline act has the performing experience and unwavering professionalism you would expect from an entertainer. It's not every day that a chart-topping singer is available to book for a wedding reception, so when it comes to wedding entertainment ideas, this one is a no-brainer.
5. Tom Zanetti
Increasingly popular in recent years, hiring a professional wedding DJ has become a go-to for couples across the country eager for upbeat entertainment. A man of many talents, Tom Zanetti is not just a talented DJ, but a renowned singer, songwriter, producer, festival organiser and rapper, a testament to his unbeatable dedication to music.
Book a wedding DJ and you will secure a dance floor full of guests all night long. But if you book a certified gold music producer, then your wedding could be the talk of the town and for years to come. With a setlist full of tracks to please every guest, wedding DJ's like Tom are a hot choice amongst couples.
6. Frankie and the Dreamers
With over 5,000 shows worth of experience, multiple awards to their name and the authenticity only the original Jersey Boys band deserve, these stars of Broadway are available for your wedding. With their sharp suits and undeniable talent, Frankie and the Dreamers have featured on national television, promoting their sell-out musical theatre tours.
Take your guests back to the 1960's rock 'n' roll era of The Four Seasons through this Jersey Boys tribute band, along with other hits to come from New Jersey. Your audience won't be able to resist their slick dance moves and recognisable rendition of hits like Walk Like a Man and Who Loves You.
7. Tony Hadley
Most notably recognised as the mastermind behind Spandau Ballet, Tony Hadley then pursued a solo career, releasing music and representing artists with his own record company. A symbol of dedication, he is the perfect choice if you want to book a wedding singer for your big day. Since leaving Spandau Ballet, Tony has released the classic hit Build Me Up and has featured in When Saturday Comes.
Charismatic, talented and consistently professional, Tony's performance will leave your guests in awe of seeing a star in action. This highly sought after, BRIT Award-winning singer is available to bring a touch of class to your big day.
8. Freya Ridings
Following in the footsteps of Adelle and Amy Winehouse, Freya Ridings started her journey into music at the BRIT school, before being signed by the record label, Good Soldier. Featuring as Scott Mills Tune of the Week on BBC Radio 1, her debut single, Lost Without You, peaked at number nine on the charts.
This breakthrough artist is available to book for your wedding, so rather than simply pressing play on her track, you can have your first dance to her live performance. With her unique vocals and natural music ability, Freya will leave your guests teary-eyed, their hearts warmed by her breathtaking performance.
9. Rebecca Ferguson
If Rebecca Ferguson was to symbolise one thing, it would be an indisputable passion for music. When she set out to achieve her singing dreams, it was her spirit and discipline that made it possible, proving that anything is possible if you simply believe. The raw vulnerability in her voice reflects this, touching the hearts of those who see her perform.
Dancing with your newly married partner to Rebecca's live performance will be an experience like no other. Emotionally moving, her romantic melodies can bring a room of people to tears. She doesn't need backing dancers or a full band, her unapologetic honesty is enough to captivate your guests.
10. Jeff Dingles as Bruno Mars
If you dream of Bruno Mars featuring at your wedding, then why not book the next best thing? Jeff Dingle as Bruno Mars is a tribute act with all the trimmings, from his dance moves to his smooth vocals, he exudes the pint-sized pop-star himself. Not content with just sounding like the artist, Jeff has also dedicated his life to looking and acting like Bruno Mars too, paying homage to such iconic outfits as his bright red suit and signature cap and sunglasses combo.
Crowd-pleasing hits like Millionaire and 24k Magic can fill your wedding venue with some of the best tribute vocals on offer. Recognised as one of the best Bruno Mars tribute acts on offer in the country, this gifted entertainer has been in high demand, adding a touch of sparkle to weddings nationwide.
---
At Champions Music and Entertainment, we pride ourselves on providing something for everyone and believe that a wedding entertainer should perfectly complement your unique day.
To book one of these exceptional wedding entertainers, simply fill in our online booking form or call one of our booking agents directly on 0207 07 878 76.