50/50 Gender Equality For Music Festivals Announced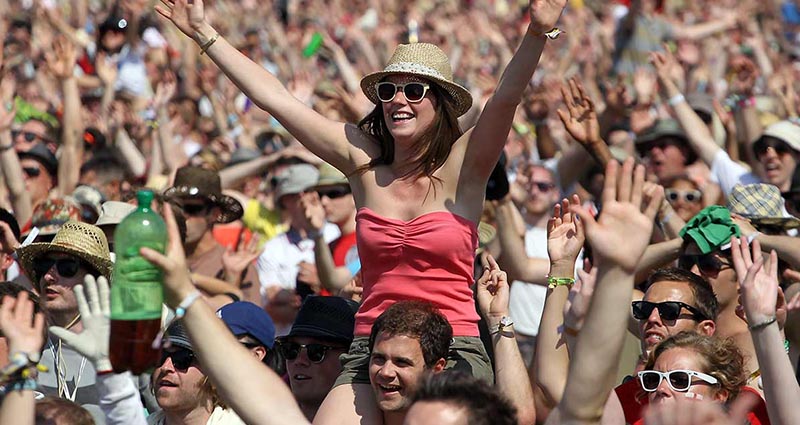 In a recent study, it was discovered that 80% of headliners at music festivals in 2017 were male, a statistic that calls into question the equality of the industry. However, this looks set to change in a new initiative that has seen events throughout the UK vow to achieve a 50/50 gender balance at festivals by 2022.
This means seeing more female artists headlining and featuring at some of the countries biggest music events. Some of the events that have signed up for the scheme include Brighton's Great Escape, the Cheltenham Jazz Festival, Liverpool Sound City and the BBC Proms.
The announcement was made by music charities PRS Foundation and Keychange who believe the pledge will make for a 'more inclusive' industry. Not only will the scheme help existing acts take centre stage but also support new acts who will be making their way in the industry.
The BBC Music Introducing event gives new artists the chance to appear at festivals including Glastonbury and Reading & Leeds. The movement has been sparked after criticism from performers about the lack of female acts at music festivals. An example that has been widely used has been that at the popular Wireless festival, only three of its initial line-up was female.
CEO of the PRS Foundation Vanessa Reed said she thinks it is achievable to secure 50/50 gender equality at all UK events. Last year, on average, women made up 26% of the festival line-ups in the UK, so we're talking about doubling that in a five-year timeframe. That's quite ambitious but it's achievable."
Here at Champions Music & Entertainment, we have a whole host of excellent acts who you can book for your next event. For more information call 0207 078 78 76 or complete our online form.