70s Singer and Heartthrob David Cassidy Passes Away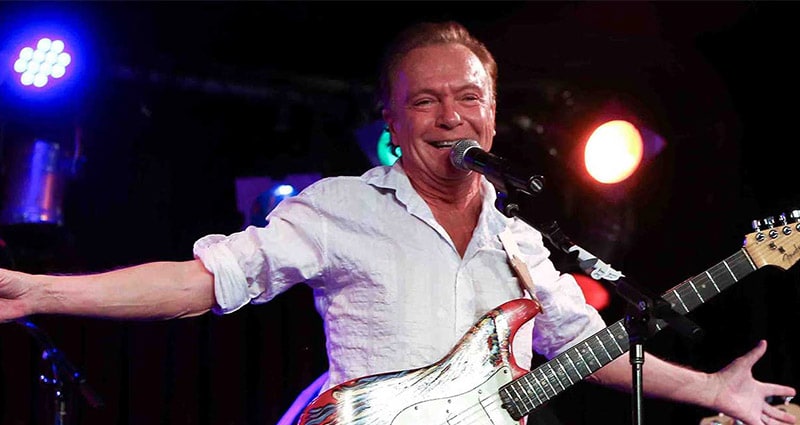 One of the biggest stars of the 1970s, singer David Cassidy has passed away aged 67. Best known for his role as Keith Partridge in the musical sitcom The Partridge Family, David quickly became one of the biggest stars of his generation and was a heartthrob for teenage girls everywhere.
An extremely talented singer, songwriter and guitarist, David made his debut in the entertainment industry in 1969 when he starred in the Broadway musical The Fig Leaves Are Falling. His excellent performances on stage caught the attention of Universal Studios whom he signed a contract with and featured in a number of popular television programmes including Ironside, Adam-12 and Bonanza.
However, it was his role in classic musical-sitcom The Partridge Family which really took the world by storm. His remarkable voice and looks were perfect for the music industry and he was quickly made lead singer on all of The Partridge Family's work. In 1970 the show released the single I Think I Love You which was a huge success reaching number one on the US's Billboard charts as well as topping charts in Australia and New Zealand.
Following the success of this, David worked on his solo work and his first single Cherishreached the top ten in the USA, number two in the UK and topped the charts in Australia and New Zealand. His immense popularity saw him sell millions of albums as part of both The Partridge Family and as a solo artist.
He also sold out concerts all over the world including New York's Madison Square Garden, Wembley Stadium and the Melbourne Cricket Ground. Receiving several Grammy nominations and selling more than 30 million records worldwide, at his peak of fame his fan club even had more members than the Beatles and Elvis Presley combined!
As the years progressed, David continued to release new music and his last single UFOcame out in 2011 and he last performed a live event in 2016. In recent years he had a widely documented struggle with alcohol and earlier this year revealed he was suffering from dementia.
Last week he was admitted to hospital with multiple organ failures before passing away surrounded by his loved ones.