Eklectica 2018 Line-up Announced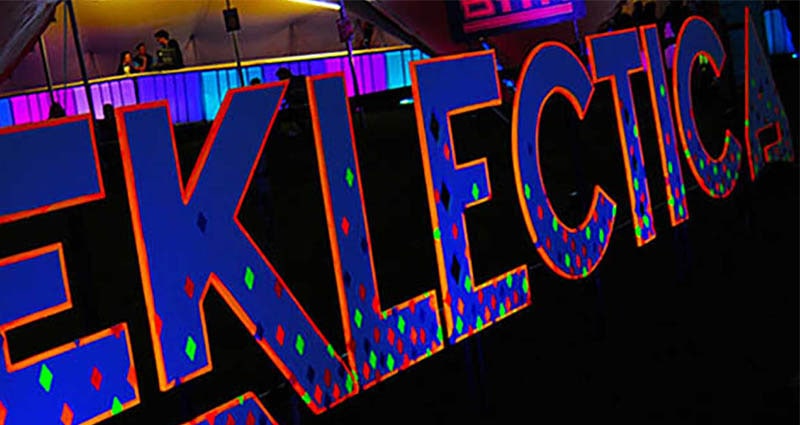 Last year saw the introduction of a brand-new festival in the UK , Eklectica which took place on the Isle of Wight. Hundreds of revellers descended on the island for three days of outstanding music, and 2018 sees the event return.
Some fantastic acts have already been announced for this year's event, with Champions Music & Entertainment contributing to what is set to be an outstanding line-up. Some of the artists at this year's festival include:
Tinchy Stryder
One of the country's most popular rap stars, Tinchy Stryder has over a decade of experience in the music industry and regularly appears at some of the biggest events in the entertainment industry. Originally part of the grime group Ruff Sqwad, his first solo album Star in the Hood was released in 2007 and was immensely successful.
In 2009 his single Number 1 went straight to the top of the UK singles charts and was quickly followed up by the track Never Leave You which also reached the number one spot. In total he has six top ten singles to his name and continues to release new music all the time. Away from his musical endeavours, Tinchy has also a wide range of business interests including running his own record label Cloud9 Records.
Scouting For Girls
English pop rock group Scouting for Girls have been wowing audiences everywhere since 2005 and continue to produce some of the most popular songs in the country. Their self-titled debut album was released in 2007 and went straight to the top of the album charts and to date has sold more than a million copies.
Last year saw the tenth anniversary of their first album which saw the band release a compilation album, including some of their greatest hits. At Eklectica the band will entertain crowds with some of their most popular songs including She's So Lovely, Elvis Ain't Dead and This Ain't a Love Song.
Toploader
With over two million albums sold, as well as being popular across the world, Toploader's career began when they supported the likes of Coldplay and Muse during their UK tours. In 1999 the rock group released their debut album Onka's Big Moka which was a huge success both commercially and critically earning a 3X Platinum certification.
In 2003 the band decided to go on a hiatus but returned with fresh new music in 2009. Since then they have continued to delight audiences all over the world performing at some of the country's biggest events. Last year saw the group release their latest album Seeing Stars to huge success.
More acts are set to be announced for Eklectica over the coming months so be sure to keep an eye on Champions Music & Entertainment for the latest news!
For more information on how to book any of these fantastic acts for your next event, get in touch with Champions Music & Entertainment by calling 0207 078 78 76 or complete the online form.