Our Top Pick Of Acts For A Spring Wedding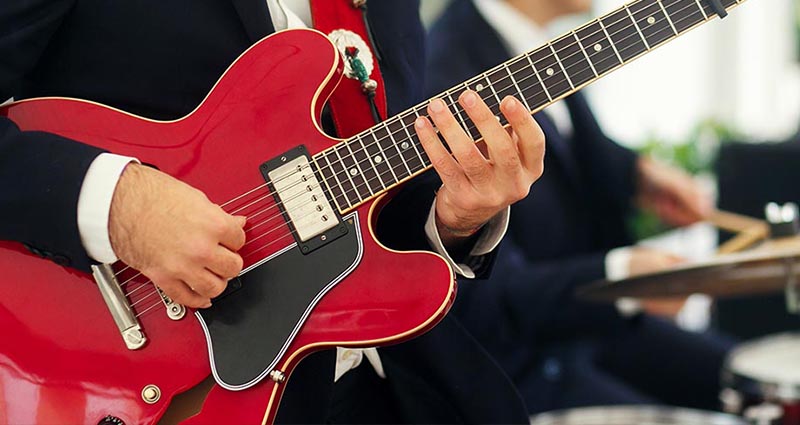 Sitting just outside of peak wedding season, spring weddings are growing in popularity. With pastel flower bouquets, green garlands of leaves and the whimsical decor, the season's aesthetic is perfect for a romantic wedding.
But what if pastels aren't my thing, I hear you ask? Well if spring is known for one thing then it is bright colours! As spring flowers come into bloom, adorn your wedding with vivid bursts of colour.
So, you have found the dress, ordered your flowers and handpicked the ultimate bridal squad - but what about entertainment? Take a look at our favourite acts ideal for a spring wedding!
Light It Up
Light It Up are a band with a difference. With their mix of music and theatrical light show, your guests will be spellbound all evening long. If there is one thing that a spring wedding is unique for, it is its pop of bright, fresh colours - what's better to compliment the season than a vibrant entertainment act?
This wedding act will fill the dance floor, thanks to their upbeat covers of everyone's favourite hits. Energetic, talented and always covered in glitter, this act can turn any wedding into a neon fantasy. Light It Up use unique, illuminated instruments that fill the room with pops of colour. Having played at events up and down the country, as well as DJing on the beaches of Ibiza, this act can light up your wedding night.
Faith Tucker
If you want to keep your wedding more traditional, then a classical singer is the perfect accompaniment to your big day. Faith Tucker burst onto the classical music scene in 2019, after wowing the judges on Britain's Got Talent. Prior to this, she studied at the Royal Birmingham Conservatoire and performed at such prestigious locations as the Royal Concert Hall and Leicester Cathedral.
From the 2015 Rugby World Cup Sponsors to charity events, Faith adapts her setlist to the specific occasion. At weddings, she can set the tone, singing anthems of love, joy and happiness. If you are stuck for spring wedding ideas, basing your theme around an act like Faith Tucker can bring your big day to life.
Swing Town
Whether you want a duet or a six-piece brass band, Swing Town is the act for you. Adorned in stylish suits and dripping with class, this act can turn even a rainy wedding into a 1920s jazz show. From Michael Buble to Frank Sinatra, Swing Town reimagine modern hits and pay homage to the classics of a bygone era.
Your audience will be mesmerised by Swing Town's charm and elegance. As a professional band, you can rest assured that your wedding entertainment will be in safe hands. From the moment this duo enter the stage, your audience will be transported back to the roaring 20s.
Belle and the Boots
Are you in search of rustic spring wedding ideas? Look no further than Belle and the Boots. This quirky, vintage-inspired band can throw their own spin on some of the biggest chart hits, as well as timeless classics like The Beatles. What sets this band apart from the rest is their immersive performance style, as they encourage audiences to challenge their musical ability with unique requests.
Having performed at Glastonbury, the F1 Grand Prix and Royal Epsom Derby, Belle and the Boots are as professional as they come. Audiences of all ages would love the energy and talent of this band, making them the best spring wedding band to book.
Norvil and Josephine
Not every wedding needs a musical band, some weddings deserve an entertaining, spell-binding magician. Spring weddings are the idyllic setting for high energy, exhilarating entertainers, due to its shabby chic, fairytale aesthetic. Treat your guests to a wedding act with a difference, perfect for themed weddings.
Norvil and Josephine's act is truly mesmerising. This professional pair have worked for the likes of The Royal Horseguards, Edinburgh Festival Theatre and The Magic Circle, a testament to their passion for magic. Norvil and Josephine can turn an ordinary event into a wedding to remember, ideal for a whimsical spring wedding.
Book Your Wedding Entertainment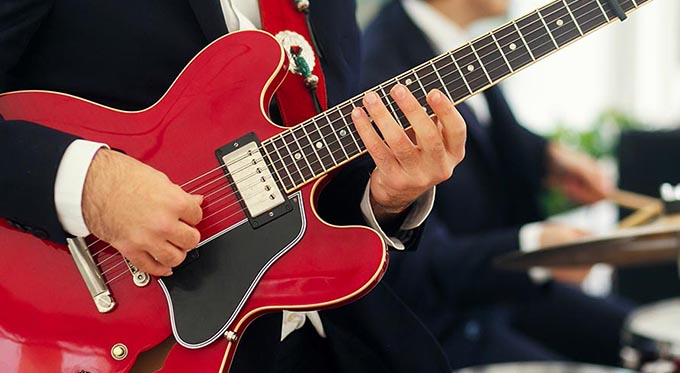 Can't find what you are looking for? Give one of our expert booking agents a call and we can suggest the perfect spring wedding entertainment for you. Alternatively, take a look at the wedding acts we have on offer, then contact us to discuss entertainment options for the big day.
Simply speak to one of our booking agents by filling in our online contact form or by giving us a call directly on 0207 07 878 76.