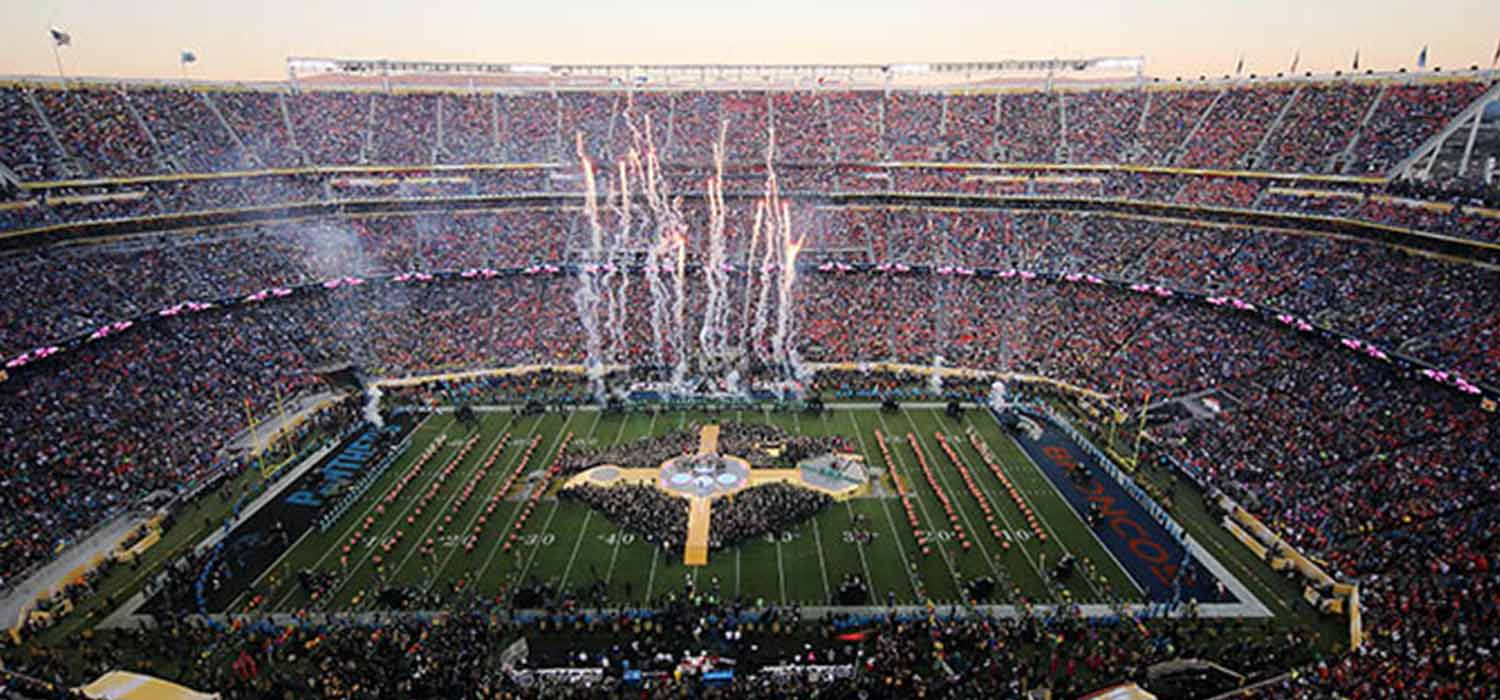 Superstars Sparkle at Super Bowl 50 Half Time Shows
In sports, there is a top tier of particularly illustrious and exceptional fixtures that get the entire world talking – the finals of the Champions League, World Cup, Rugby World and the Olympic 100m race are seen by hundreds of millions of people in hundreds of countries across the globe.
However, when it comes to the perfect blend of sports, music and entertainment, then the Super Bowl trumps all the above – not only is the game itself the annual pinnacle of American football, but the halftime show has a life of its own because of its status as the single most illustrious music and entertainment slot in the world.
Sunday saw the 50th edition of the Super Bowl take place, and once again it proved a momentous occasion from both a sporting and an entertainment perspective, with the unfancied Denver Broncos putting up a strong defensive display to clinch a 24-10 win over the Carolina Panthers.
Lady Gaga gave the landmark event its first dose of star power by belting out an emotional rendition of The Star Spangled Banner, and at half time it was time for Coldplay, Beyonce and Bruno Mars to take the stage and thrill the stadium and television audience of several hundred million people worldwide.
At Champions Music & Entertainment we know how important it is to put on a good show, and we are proud to count on a wide array of superstar headliners to give your event just the injection of showbiz and class it truly needs.
Blue, one of the most popular British boybands of the noughties and exclusively signed to Champions, have embarked on no less than six major headline tours and have performed in front of the entire continent at the 2011 Eurovision Song contest, so they certainly know how to entertain.
We are also proud to count Sam Bailey among our galaxy of stars. The X Factor winner not only sang on a weekly basis in front of the entire nation, but also supported Beyonce, the standout performer at Super Bowl 50, on one of the UK dates of her Mrs Carter Show World Tour.
With this amount of star quality, you need not go anywhere else – check out the superstar headliners at Champions Music & Entertainment by simply filling in our online form or calling us on 0207 078 78 76 today.