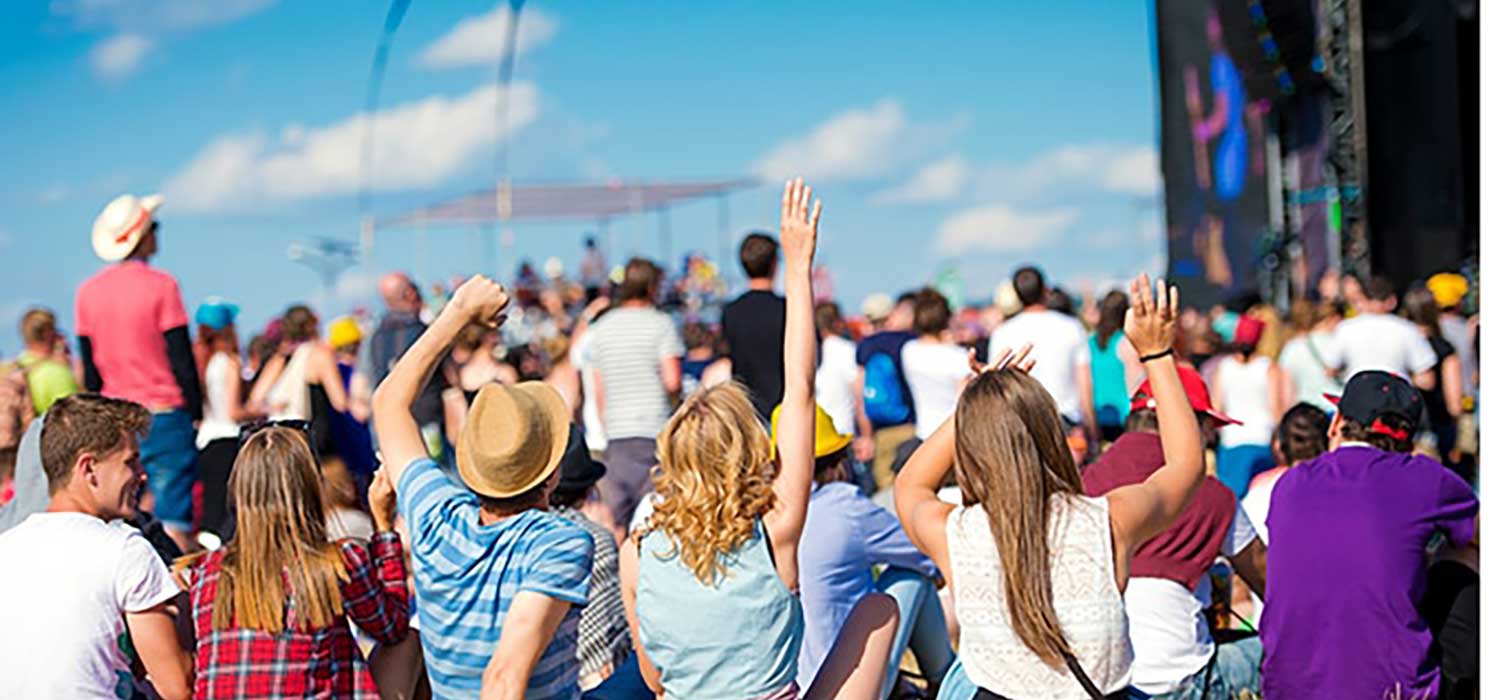 Virgin Announce The End Of V-Festival
After 22 years, one of the UK's biggest music festivals has announced it will come to an end. V Festival has delighted music fans for years since it began back in 1996, with thousands of revellers attending the event each year.
However, despite its success amongst fans, Virgin founder and business magnate Sir Richard Branson announced this week that 2017's edition of the festival will be its last. In a statement, he said: "Working on V Festival has been a brilliant journey filled with great people, fun times and exceptional music."
Over the years some of the world's biggest stars have performed at the event including the likes of Oasis, Red Hot Chilli Peppers and Beyoncé. V Festival took place in two locations, Hylands Park in Chelmsford and Weston Park in Staffordshire and saw two line-ups performing at both locations over the course of two days.
2017's event saw Jay Z, Pink and Craig David all perform to huge success and so the announcement that V Festival as we know it will cease to exist beyond this event has come as something to a shock to many festival goers. The idea for V Festival first came about in 1986 when the Pulp's Jarvis Cocker said how he'd love to perform at two outdoor venues in two days. From here the festival was born and when Virgin provided their backing in the form of sponsorship, the first event, known as V96, took place on Saturday 17 August 1996.
Pulp, The Charlatans and Supergrass all performed at the inaugural event and year on year since then, the festival has gone from strength to strength. Adding more acts to the bill every year, huge stars from all over the world have performed at the festival.
Despite the announcement that V Festival is coming to an end, the promoter of the festival Melvin Benn has said that there are plans to carry on the event in 2018, but in a different format. Virgin may have withdrawn their sponsorship, but Melvin believes that next year the event can still be a success at both locations. He said: "The festivals will continue, we have the announcement later in November of the replacement name. We are looking forward to the new festival now, it's just something that we are incredibly excited about."
You can be sure that whatever event replaces V Festival next year, audiences will come out in force to celebrate a wonderful weekend of music. However, if you are looking for something different, there are still plenty of festivals going on in the local area that are equally as popular.
One such festival that can offer a fantastic experience to everyone who attends is Now That's A Festival! Taking place in nearby Dagenham, the event takes place over the August bank holiday weekend and takes people on a nostalgic journey with the very best artists from over the years performing.
This year the event takes place between Friday 24 August – Sunday 26 August 2018 and a whole host of exceptional acts have already been announced for the event. These include Vengaboys, 5ive and East17 with more acts set to be announced in the coming months.
On the Sunday next year, the event will take on an R&B theme with a range of outstanding acts from the genre set to take to the stage including Dru Hill and Honeyz. As well as the superb music on offer, there is also a selection of delicious food & drink, fairground rides and even a fashion show.
Starting in 2016, the event continues to grow, and next year's event is set to be the best yet.