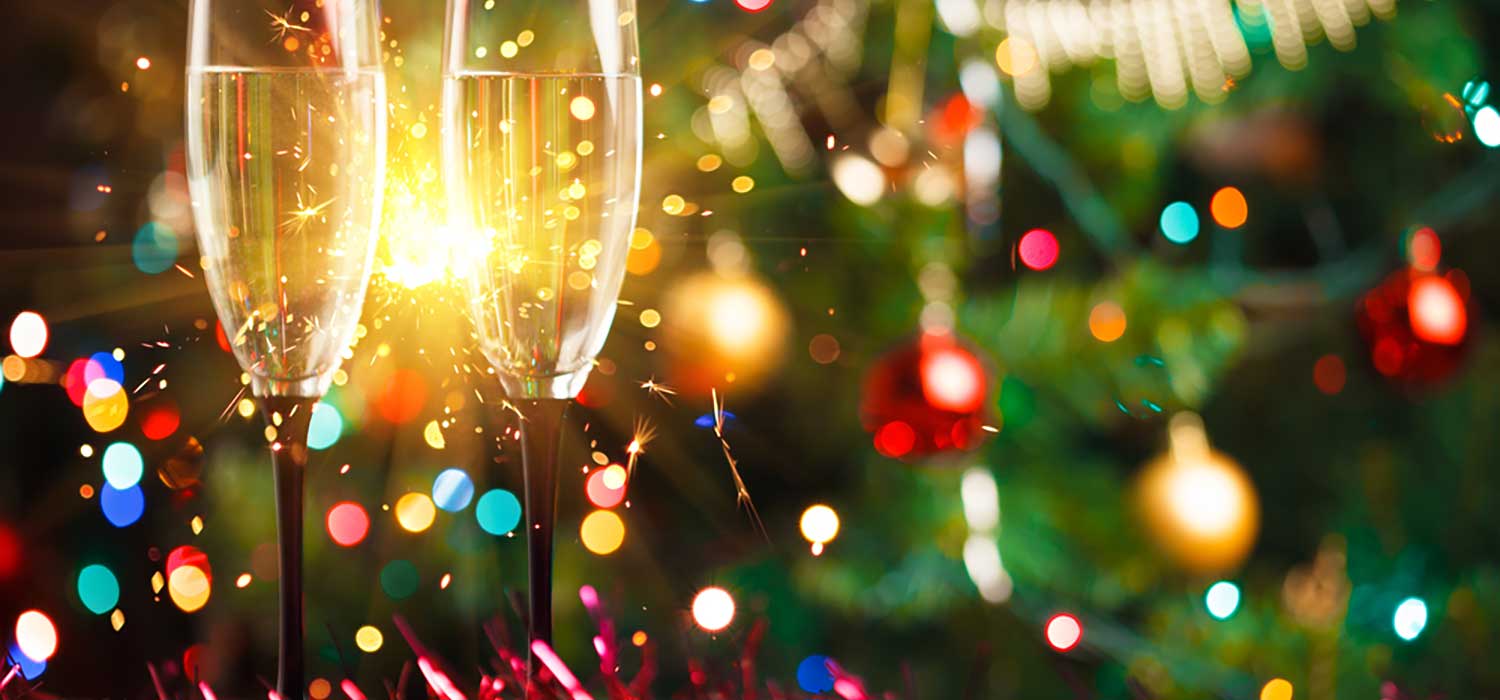 Essential Songs For Your Christmas Party
The festive season is now well underway, and we are now just two weeks away from the big day. However, before we can get stuck into our turkey and presents, many people in workplaces across the country will be getting ready to enjoy their Christmas party.
In recent years, the office Christmas party has become as much a part of the festive tradition as mistletoe and snow. A chance for colleagues to get together and enjoy a delicious meal and a few drinks, the Christmas party has become one of the most anticipated dates on an office's calendar.
One of the most important aspects of any party is getting the playlist spot on and this is particularly true when it comes to a Christmas event. Needing to ensure the music caters to people of all generations, you need to make sure all of those festive classics are on the list to give people the best time possible.
Here at Champions Music & Entertainment, we have compiled a list of those Christmas floor fillers that are essential for any Christmas party.
Merry Xmas Everybody - Slade (1973)
Noddy Holder's famous scream of "It's Christmas!" is one of the best-known Christmas lyrics and this upbeat festive favourite from British rock band Slade is a favourite of people all over the world. As one of the most popular bands in the country in the early 70s, having had two number one singles in three months, it was suggested they produce a Christmas song. The band's star Noddy Holder wrote the track in one night and what followed was one of the greatest festive songs of all time.
Last Christmas - Wham! (1984)
George Michael and Andrew Ridgeley were both at the peak of their powers as part of Wham! When this festive hit was released in 1984. They already had two number one singles to their name that year and the song looked set to grab the coveted Christmas number one spot in the UK if it were not for Band Aid's Do They Know It's Christmas?Being released in the same year. Due to its popularity, Last Christmas has made it back into the charts several times over the years, and is the biggest selling single in UK chart history not to reach number one.
Fairytale of New York - The Pogues (1987)
This classic by The Pogues featuring Kirsty MacColl has established itself as one of the greatest Christmas songs of all time and regularly sells millions of copies every year as the festive season approaches. The song has interesting origins as The Pogues' producer at the time, Elvis Costello bet the band they couldn't release a Christmas hit. Two years later the band certainly proved him wrong and to date have seen Fairytale of New York sell over a million copies.
All I Want For Christmas Is You - Mariah Carey (1994)
This track is sure to see everyone at your Christmas party bring out their inner Mariah in what is one of the biggest selling singles of all time. All I Want For Christmas Is You was number one in countries across the world and remains Mariah's most successful ever single. As well as the success of the song itself, the two music videos produced to accompany have become equally iconic.
Santa Tell Me - Ariana Grande (2014)
There haven't been many festive hits in the 21st century but pop princess Ariana Grande bucked the trend with the release of Santa Tell Me in 2014. The single marked one of the tracks on her first EP Christmas Kisses and reached the top of the prestigious US Holiday 100 (Billboard). A fantastic modern track that appeals to everyone, make sure this hit is on your Christmas playlist.
As well as making sure your Christmas playlist is up to scratch, another way to ensure guests at your Christmas party are having a good time is to book entertainment. Here at Champions Music & Entertainment, we have a range of acts who can give your Christmas party a boost. For more information get in touch by calling 0207 078 78 76 or completing the online form.