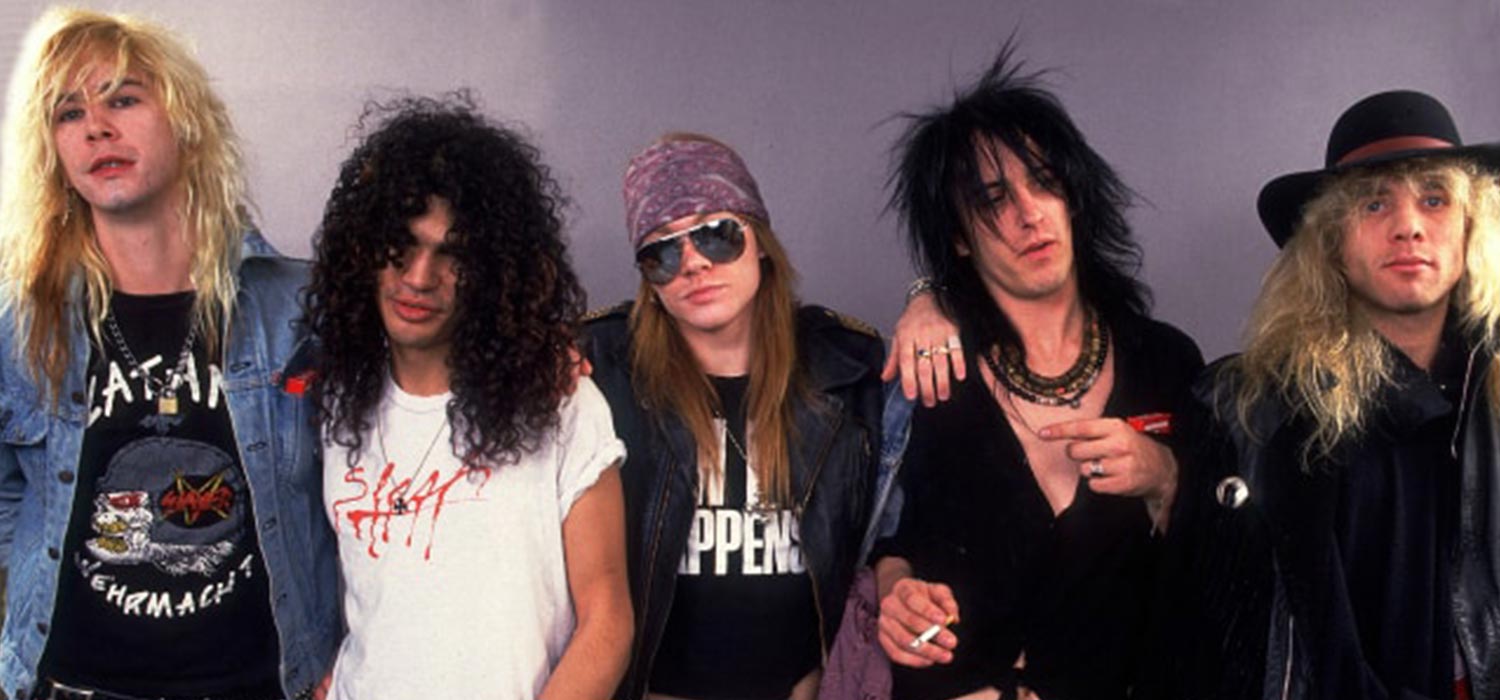 Guns N' Roses Make Triumphant Return in LA
They are one of the biggest rock bands of the last 30 years, but Guns N' Roses have never managed to recapture the glory days of Appetite for Destruction and Use Your Illusion I and II, amid creative differences, line-up changes and the repeatedly postponed Chinese Democracy album.
However, fans of the Los Angeles-based band will have reason to cheer in 2016 because the long-awaited GNR reunion got off to a surprise early start on Friday, when the band played a show at a small LA club where the rock legends were first noticed.
Singer Axl Rose and guitarist Slash played together in public for the first time in 23 years before a crowd of 500 at the Troubadour, in West Hollywood.
They are scheduled to perform as the headline act at the Coachella festival in California later this month, but fans had kept their eyes peeled for the first signs of any warm-up gigs – which duly came on Friday morning when $10 tickets went on sale at the old Tower Records store, where Slash once worked.
GNR also announced details of their North American tour, which will all be in stadiums, as well as dates in Mexico City and Toronto.
At Champions Music & Entertainment we are proud to boast a wide array of tribute bands designed to get people rocking.
One such group is The Counterfeit stones, one of the world's finest Rolling Stones tribute bands and well-loved by many celebrities – including Sir Mick Jagger himself.
Formed in 1991, Nick Dagger and his gang have gone from strength to strength, having played in venues with capacities of over 60,000 all over the world, and as a testament to their success and longevity, they will be celebrating their 25th anniversary this year.
We are also able to bring you Bon Jovi, a tribute band specialising in playing songs by legendary rock outfit Bon Jovi.
Bon Jovie's frontman, widely regarded as the best Jon Bon Jovi sound-a-like out there, first played the part of his idol on ITV's 'Stars in Their Eyes' in 1996, and since then, they have played all over the world and recorded an album of original songs produced by Tony Bongiovi, Jon's cousin.
To book The Counterfeit Stones or Bon Jovie to perform at your corporate event, festival or private party, or to check out all our tribute bands, contact Champions Music & Entertainment by completing the online form or by telephone on 0207 078 78 76.