Legendary Artist David Bowie Dies Aged 69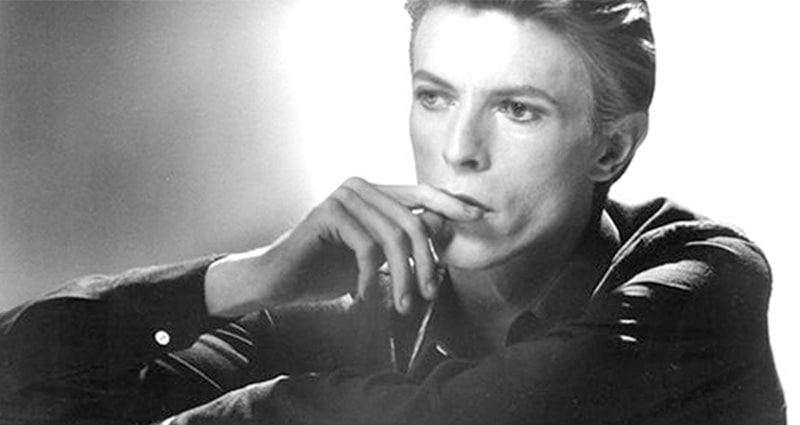 The country woke up to tragic news today as it was confirmed that David Bowie, one of the most groundbreaking singers and entertainers of all time, has died at the age of 69 following an 18-month battle with cancer.
His son, film director Duncan Jones, confirmed the news and a statement was issued on his social media accounts.
"David Bowie died peacefully today surrounded by his family after a courageous 18-month battle with cancer," it said. "While many of you will share in this loss, we ask that you respect the family's privacy during their time of grief."
The news prompted a worldwide outbreak of emotion, as radio DJs, lost for words, played Bowie songs in tribute, while social media sites were awash with people paying their last respects to one of the greatest musical talents of the twentieth century. Glastonbury festival founder Michael Eavis said: "He's one of the three greatest; there is Frank Sinatra, Elvis Presley and David Bowie".
Born David Robert Jones on 8 January 1947, the young prodigy from Brixton reinvented himself as David Bowie in 1966, in order to avoid confusion with the Monkees' Davy Jones.
This was not the only time he would engage in an act of transformation – Bowie constantly reinvented his persona and sound, from the 1960s hippy of Space Oddity, through Ziggy Stardust and the Thin White Duke to his later incarnation as a soulful rocker.
An artistic chameleon, he thrived on experimentation, taboo-breaking and making an impact. Whichever creative channel he went down, the rest of the world would follow; the ultimate trendsetter.
With a career spanning a total of six decades and revolutionary hits like Space Oddity, Starman, Heroes and China Girl, Bowie never stopped creating musical masterpieces even as he battled cancer; his final album, Blackstar, was released on 8 January 2016, his 69th birthday, and just two days before his death.
We at Champions Music & Entertainment would like to express our most heartfelt condolences to Bowie's family and friends, mourning the loss of one of the greatest musical talents in history.