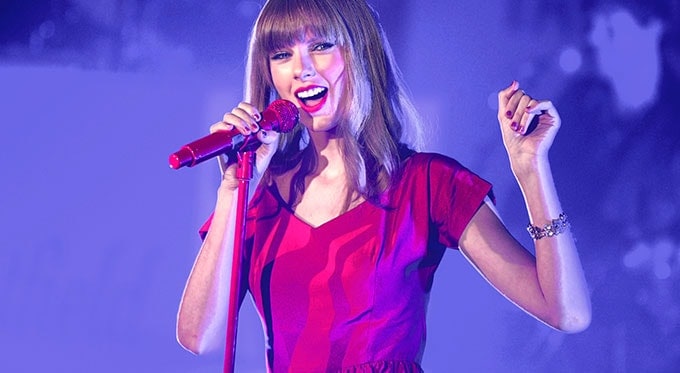 The Best Katy Perry and Taylor Swift Tribute Acts
For many years now two of the biggest names in music have been caught up in one of the world's biggest and most publicised feuds. Katy Perry and Taylor Swift have produced some of the biggest pop hits of the 21st century and regularly sell out arenas with their hit songs delighting legions of fans.
Last week Taylor Swift made the announcement that she would be returning her music to all streaming services after three years of not allowing her songs to appear on the likes of Spotify. However, this announcement appeared on the same day that Katy Perry had announced that her new 'Witness' album. This did not go unnoticed on social media with many people claiming that it was yet another example of the feud.
Katy has responded with an apparent attempt to end the feud saying "All I need to say to her [Swift] is I love her, and God bless her on her journey. And that's it." Who knows for sure whether this means that a truce has been called on an issue that can be traced all the way back to 2010.
Here at Champions Music & Entertainment we are fans of both artists and have some of the best Taylor Swift and Katy Perry tribute acts on the circuit, on our roster.
Katy Cherry
Victoria Cluskey's portrayal of the Californian star encapsulates the energetic and vibrant displays of her idol. Performing Katy's greatest hits including 'Teenage Dream', 'Firework' and 'Roar' she encourages audience participation and even hands out lollipops to lucky members of the crowd.
Her stunningly choreographed performances leave all audiences wanting more and as well as her musical performances she is also available to book as a lookalike for walkabouts and parties.
Katy Ellis as Taylor Swift
Taking pride in making her fans believe they are watching the real thing, Katy Ellis is an outstanding Taylor Swift impersonator. Able to perfectly display Taylor's stunning vocals, she can perform all songs from Taylor's early days in country music to her more mainstream hits.
Extremely talented, Katy can play the piano and guitar and can incorporate these into her act. Katy also performs as Taylor's nemesis Katy Perry and can also perform a double 'Bad Blood' show if that's what you require!
Katy Perry By Knight
As well as her uncanny likeness to the pop princess, Victoria Knight's portrayal of Katy Perry is unique to most tribute acts out there. Professionally trained at the Royal Academy of Music in London, she has performed alongside the likes of Sir Elton John, Sir Cliff Richard and Liza Minnelli.
Having a varied career, she has even performed at Disneyland Paris in the musical production of Pocahontas. Now working as one of the best Katy Perry tribute acts in the country, she has perfected her act by mimicking Katy's exact mannerisms and on-stage persona.
With a whole host of tribute acts perfect for parties, weddings or any event you are putting on simply get in touch with Champions Music and Entertainment for booking details. Complete the online form or call us directly on 0207 078 78 76.