Get The Party Started With These Top 10 Dance Acts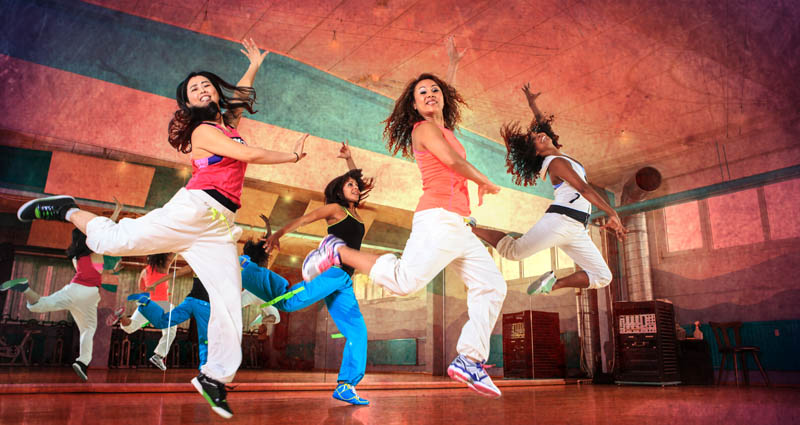 Dance crews are the unlikely party entertainment taking the event scene by storm. From show girls to samba dancers, Bollywood dancers to hip hop crews, each dance act has the ability to light up your stage.
Our extensive range of dancers for hire means that there really is an act for every occasion. From weddings to corporate events, these talented dance troupes have the experience, passion and flair to turn your ordinary occasion into a truly memorable event!
So, let's take a look at some of the best dance groups available to book.
1. Club Mob
Since they burst onto the dancing scene in 2014, Club Mob have become one of the most highly anticipated flash mob dance groups in the country. Amazon and Google, John Lewis and M&S, make up just some of the high profile clients that this talented group have entertained - their impressive list spans several industries. What sets Club Mob apart from other flash groups is their strong characterisation and the stylised themes that shape their performances, like Michael Jackson's Thriller and British music through the decades.
2. Boogie Storm
Boogie Storm were the Britain's Got Talent contestants unlike any other. First appearing on the iconic stage in 2016, the group's instantly recognisable outfits made them a hit with Star Wars fans. This led them to perform at the official Star Wars wrap party, dancing for over 50,000 audience members alongside British singer, Ellie Goulding. Whether featuring at promotional events or private parties, this dance troupe are a booking opportunity not to be missed.
3. Old Men Grooving
Another Britain's Got Talent star group, Old Men Grooving found fame with their unique act. Featuring on the show in 2015, the group blew the judges away, first appearing as "normal" dads and grandads before becoming body-popping professional dancers. After securing three "yesses", they soared through the competition, before touring the UK and performing on some of the most prestigious stages that Britain has to offer.
4. Zap Cossacks
Bringing the magic of traditional Ukrainian dance to your stage, Zap Cossacks have the energy and talent to do the culture justice. It is clear from their moves that they have studied the traditional style intently, transporting audiences to a cultural Ukrainian festival of dance. This group have graced the stage and screen time and time again, performing in iconic shows like BBC's Let's Dance for Comic Relief and Tsarina's Slippers, alongside an Opera company.
5. Spelbound
Gymnastic dance groups are the entertainment act with a difference. Flipping onto the BGT stage in 2010, winners of the show, Spelbound, now wow audiences up and down the country at events. Following their success, the group went on to perform on everything from the 2012 London Olympic Game's closing ceremony to Keith Lemon's Lemonaid. The Olympic performance was viewed a whopping 26.3 million times in the UK alone.
6. Diversity
Diversity are arguably one of the most recognisable dance groups in the country. They burst onto our screens in 2009, winning the series of Britain's Got Talent in front of millions of viewers. Innovative, creative and captivating, they have since become a regular feature on British television as media personalities. A booking like Diversity isn't just privileged to a talented dance group, but also popular celebrities.
7. Signature
The definition of unique, BGT runners up, Signature, are one of the best Michael Jackson tribute acts in the world. Combing the iconic moves of Thriller and Billie Jean with a British Bhangra infusion, Suleman Mirza and Madhu Singh enjoyed country-wide recognition. Signature even had the stamp of approval from Michael Jackson himself in 2006.
8. Anton Du Beck & Erin Boag
Having waltzed to fame on Strictly Come Dancing, Anton Du Beck and Erin Boag are the ballroom dancing duo who stole the nation's heart. They have been described as the Fred Astaire and Ginger Rogers of the 21st century, a title that must not be taken lightly. A testament to their incredible influence, the pair have performed in countless sell-out tours across the country, including From Broadway to Hollywood Tour in 2018 and Anton & Erin… Dance Those Magical Movies in 2020.
9. Flawless
Slick, sharp and smooth, Flawless have the high-energy talent to keep your audience on the edge of their seats. As finalists on Britain's Got Talent 2009, the troupe were even described as "one of the best things I have ever seen in my life", by a man renowned for his picky taste, Simon Cowell. Prior to their onscreen success, they won the prestigious National UK Street Dancing Championships in 2005.
10. The London School of Bollywood
Titled an "absolute spectacle" by Amanda Holden, this BGT Bollywood dance group have accumulated over 3.2 million views online. The London School of Bollywood offer more than a single dance performance, they can create bespoke mini-musicals, a ten-minute long story told through Bollywood. Few dance crews can offer such an immersive experience.
Book A Dance Group
To book any of the dance groups featured in this article, simply contact Champions Music & Bands by calling 0207 07 878 76 or sending us a message via our online contact form.