5 Reasons To Book An ABBA Tribute Show For Your Wedding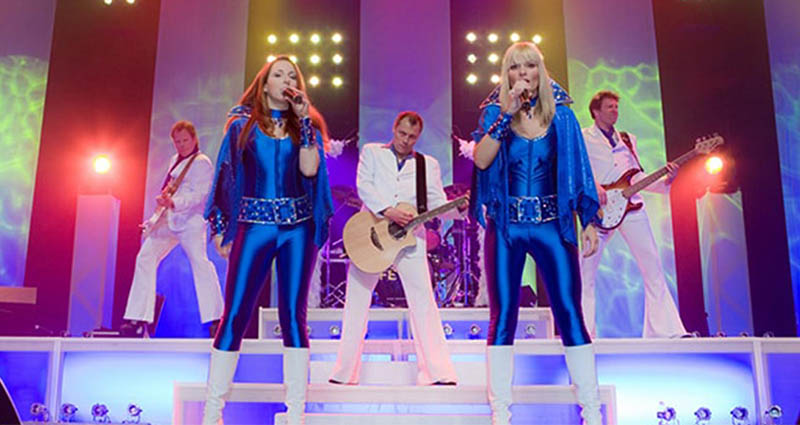 The most special day in your life, your wedding day should be filled with special moments that stay imprinted on your mind for many years to come.
The entertainment you put on for you and your guests to enjoy is a key aspect of this, and here at Champions Music & Entertainment, we want to help ensure your wedding day is one to remember.
Abba were one of the most well-known bands of the 70's and 80's, and with 9 number ones plus a huge back catalogue that gets people up on their feet, dancing the night away, their music is the ideal accompaniment to your wedding day.
If you love the music of these Swedish stars, an Abba tribute show makes for the perfect choice of evening entertainment and will get both the young and old singing and dancing along.
To help you decide whether this type of tribute show is right for your occasion, we've helped you out by highlighting five reasons why we believe Abba tribute shows are perfect for your wedding day;
Everybody knows ABBA
 With 9 number ones in the UK and regarded as 'Swedish Superstars', guests will recognise the group and sing along to the songs; allowing everybody to get involved. Whether your guests are children or grandparents, they will be singing along and filling the dancefloor!
They sound just like the real thing
Sit back and watch your guests be astonished at how much our tribute acts sound just like the real thing. Everything from Dancing Queen to Mamma Mia is available in our Abba tribute shows.
They'll sing the classics
Our Abba tribute bands will sing the songs that you love; Dancing Queen, Money Money Money, Waterloo and much more! Each band will listen to your thoughts on your favourite Abba tunes and ensure they are included in their set for that night.
They look the part
With choreographed dance routines and complete replica clothes, our Abba tributes are as close to the real thing as you are going to get.
They can bring that perfect entertainment
The correct selection of entertainment can either make or break an occasion, so it is essential that this is chosen carefully – Champions Music & Entertainment can help with this decision and ensure that the correct tribute band is selected.