Top 10 Britain's Got Talent Contestants Available For Your Event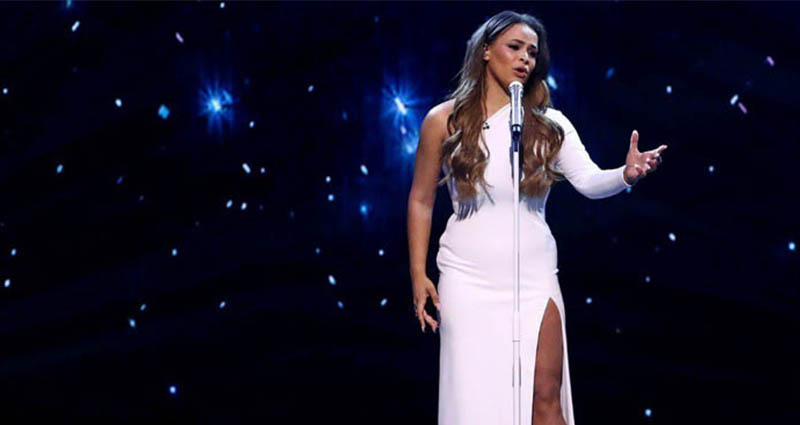 Having already won the hearts of the nation, these Britain's Got Talent former contestants now want to entertain your event guests. Each with their own unique talent, they have enough charisma and charm to resonate with audiences of all sizes. Our acts are highly recognisable, having starred on the popular show guests won't believe their eyes when their favourite act steps onto the stage. Their dedication and professionalism precedes them, as every talent show contestant shares the same commitment to their act.
So, if you want to book a BGT contestant then look no further than our list of the very best talent show performers.
1. 4MG
Fresh faces of the magic industry, 4MG took to the BGT stage in 2019. The group each have their own specialisms - mind reading, card tricks, sleight of hand - to create a completely spellbinding experience. 4MG have already performed at several prestigious events, including the Create Your Future exhibition and ExCeL London, meaning that an occasion featuring these talented magicians is in safe hands.
2. Ben Hart
Award-winning magician, Ben Hart, wowed the BGT audience in 2019, when he was described by David Williams as "the living embodiment of magic". He made it all the way to the semi-finals, and returned for BGT: The Champions, a testament to Ben's popularity. From the Edinburgh Fringe Festival to your stage, Ben will blow your audiences away.
3. Flawless
"Utterly electrifying", Flawless wowed the judges in the 2009 series of BGT. They soared through to the finals, thanks to their charming characterisation and incomparable talent. As one of the most defining acts in BGT history, they have gone on to win several street dance competitions. Dance acts like Flawless are at the top of their game.
4. Boogie Storm
Some dance acts stand out due to their talent, others due to their costumes, but for Boogie Storm, they infuse the two. Dressed as Stormtroopers from Star Wars, this unique dance group's opening audition has been viewed over 100 million times on YouTube, making them one of the most popular BGT contestants.
5. Escala
Escala are an electric string quartet with a difference. From their calm, cool and collected performance styles to their musical talent, they reached the final of BGT in 2008. Escala has since performed at several prestigious stages, including the 2008 FA Community Shield Final at Wembley Stadium, reflecting their ongoing relevance.
6. Siobhan Phillips
Described as "totally amazing" by previous clients, Siobhan Phillips is as hilarious as she is talented. The singer performed her Victoria Wood esque songs in 2019, which was met with a standing ovation from the judges. Incredibly entertaining, audiences of all ages revel in her relatable, hilarious and wickedly satirical songs.
7. Darren Altman
Very few artists can rival Darren Altman's slick, uncanny impressions. He wowed the BGT judges in 2016, when he effortlessly mimicked famous celebrities like Jeremy Clarkson and Gordon Ramsay. The voice over artist makes the ideal event performer , as he can entertain audiences of all demographics.
8. Diversity
If there is a common staple of BGT, it is the immensely talented dance acts. However, few were as entertaining or sharp as Diversity. Arguably the most iconic dance group to come out of the talent show, they are as professional as they are entertaining. Audiences of this dance group's routine will be utterly star struck.
9. Faith Tucker
Faith Tucker reignited the country's love of classical music when she appeared on BGT 2019. With her incredible vocal strength and onstage class, this multi-faceted performer is the ideal act for a wide range of occasions. Faith's extensive list of former clients, including Just Dance, are a testament to her industry-wide respect and ability to resonate with audiences.
10. Jamie Raven
One of the most successful talents to come from BGT 2015, Jamie Raven's opening audition has been shared over 100 million times on social media. The talented magician has wowed audiences with his mind-blowing tricks for over a decade, yet is showing no signs of slowing down. A true joy to witness perform live, your audience will never forget Jamie.
Book A Britain's Got Talent Contestant
To book a golden buzzer worthy BGT contestant or any of the other talented acts on our website, give a member of our management team a call on 0207 078 78 76 or contact a booking agent via agents@championsukplc.com.