How To Celebrate The Release of Rocketman The Right Way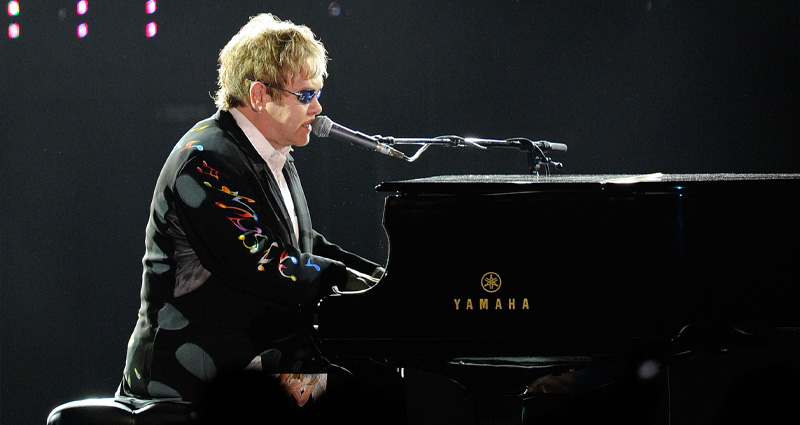 A name unknown to nobody, Elton John is the focus of the newest, much anticipated musical blockbuster movie, Rocketman. Set to be a fun, flamboyant and light-hearted showcase of Elton's resilient journey to stardom, the film has already received endless amounts of rave reviews.
Starring the likes of Taron Egerton and Richard Madden, the film follows the progression of the friendships and relationships as well as the struggles and high-points of the most well-loved and iconic solo artist giving viewers an unprecedented insight into how he built up the life of Elton John from shy working-class boy Reginald Dwight.
Take a Look At The Rocketman Trailer
Do You Want Elton John At Your Next Event?
With the Champions Music and Entertainment Agency, you can hire the next best thing to the sensational Sir Elton John with one of our mesmerizingly authentic tribute acts. With vocals that make you double-take and costumes that capture the extravagant persona of the fourth-best-selling music artist worldwide, you can't go wrong when booking them for your next party, festival or music event.
5 Great Elton John Tribute Acts
Ultimate Elton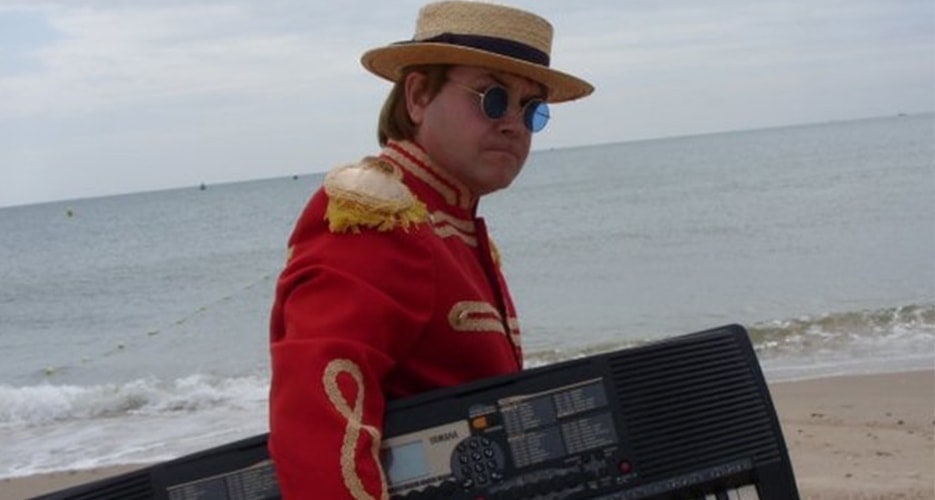 Having worked with and impressed Elton John's past manager, Stuart Epps, Paul Bacon has polished the authenticity of his tribute act down to mimicking the singer's facial expressions and mannerisms.
With a perfected performance of some of Elton's soulful ballads, Ultimate Elton is ideal for weddings and more intimate events, as well as parties and festivals with dance floor classics such as I'm Still Standing performed with either a backing track or his resident live band The Rocket Band.
Jimmy as Elton John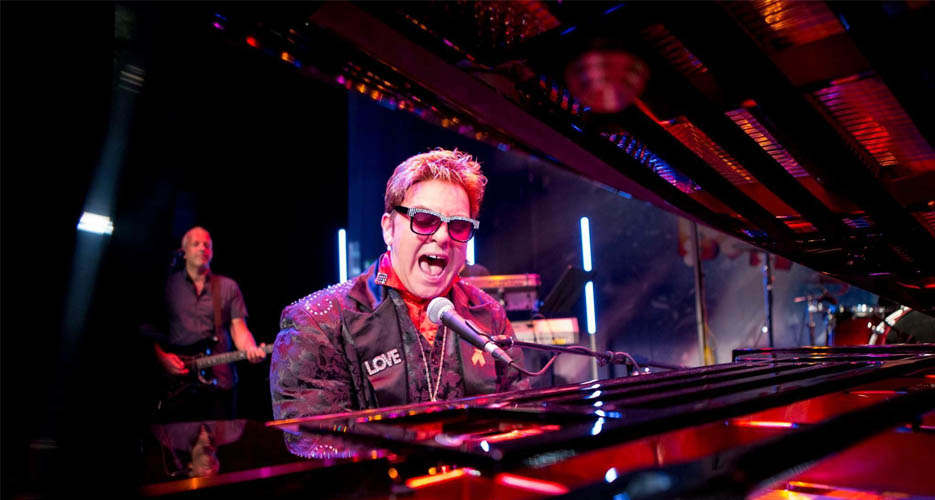 With over 26 years of experience, Jimmy Love has focused his whole career on achieving the most accurate Elton John impersonation on stage. Also a former cast member in the Legends Multi Tribute Show in Blackpool for 10 years, Jimmy has established an award-winning tribute act show that will definitely get your guests up and dancing all night long.
Elite Elton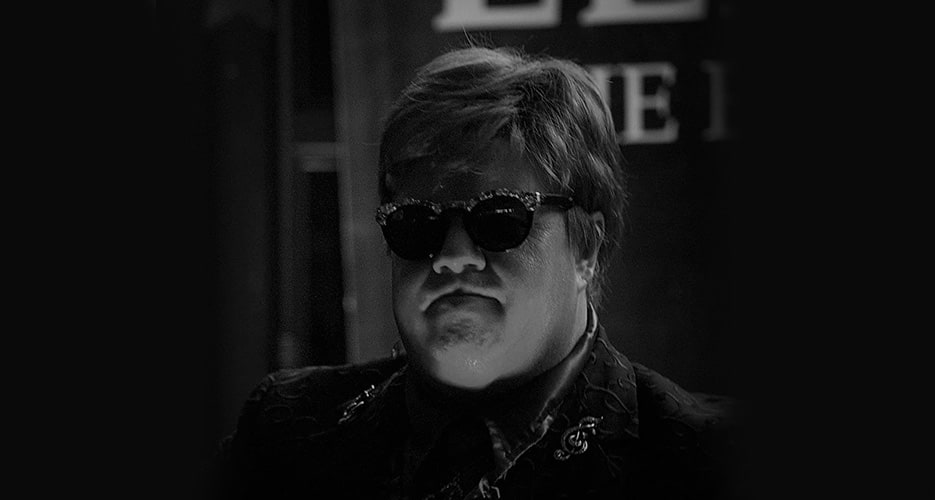 Having performed worldwide at many prestigious venues, Elite Elton is a fantastic option for the ultimate Elton John experience. A professional musician and an incredible performer who aims to make your event a statement and truly unforgettable, Elite Elton offers all the timeless hits from the songbook of Elton John.
Joel Coombes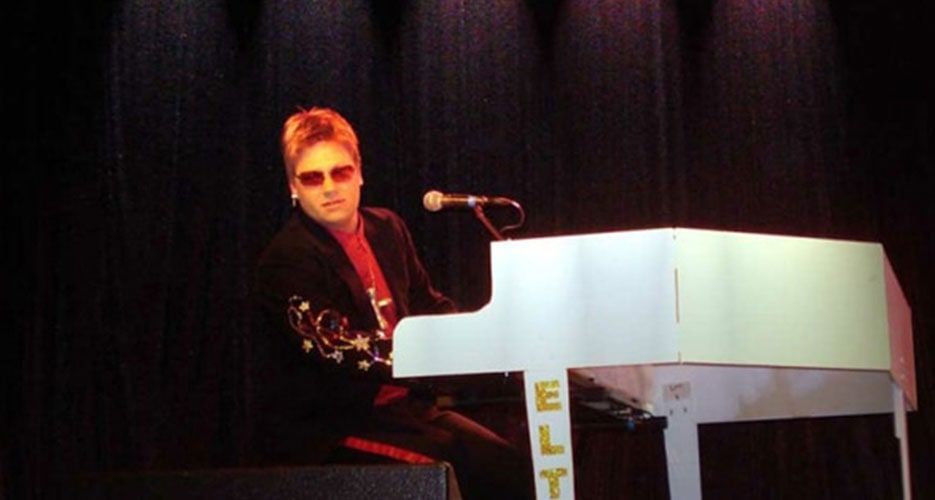 Falling in love with the piano at the age of seven, Joel Coombes was born to perform as an Elton John tribute act. Having filmed spoof videos for The Sun newspaper and graced the stages at weddings, cruise ships, hotels and even Alexandra Palace, it's clear that Joel is one of the best tributes to the singing legend.
Ricky Morgan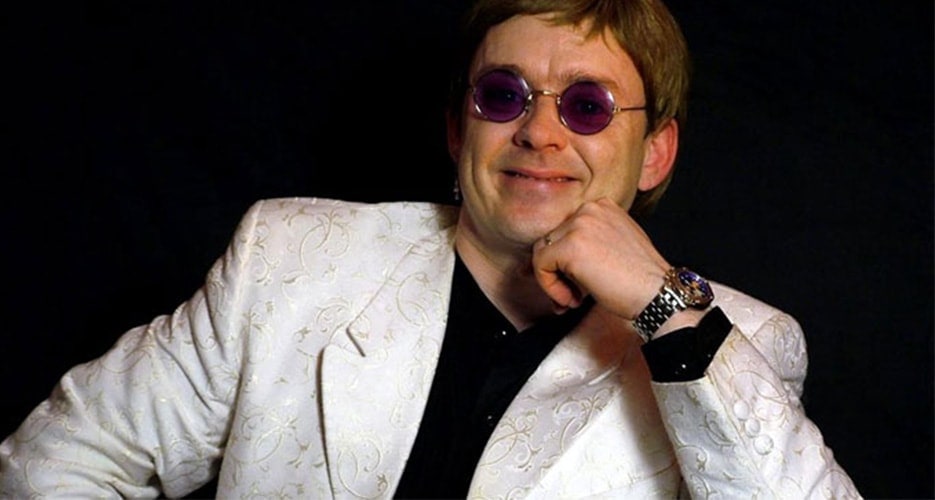 As well as performing as Billy Joel and Johnny Cash in other tribute acts, Ricky Morgan also takes on the difficult challenge of replicating the one and only Elton John. With a hi-tech PA system and the glamorous, colourful costumes that Elton is renowned for, Ricky works hard to ensure that every performance is just as memorable as if you were to see the world's favourite artist in concert.
Book An Elton John Tribute Act
To book any of the Elton John Tribute Acts above, simply contact the Champions Music and Entertainment Agency by emailing info@musicandbands.co.uk or by calling a booking agent directly on 0207 0787876.