Andy Abraham Signs With Champions Music & Entertainment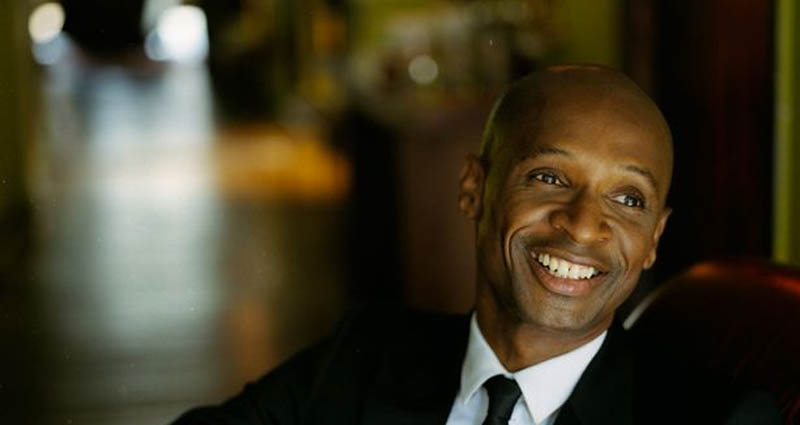 This year, we at Champions Music and Entertainment had the honour of signing Andy Abraham, Eurovision star and X Factor finalist. Our team look forward to booking Andy for many weddings, corporate parties, and festivals to come, as we know that he will thrill audiences with his classic covers and original music.
A true smooth crooner, Andy has already made waves in the music industry, releasing the 12th highest-selling album of 2006, and embarking on nationwide tours. With Andy's natural charisma and infectious passion for performing, he has carved a highly successful career on both the stage and screen, earning a wealth of global fans.
When you book Andy Abraham, you are securing a professional performer!
Who is Andy Abraham?
From binman to showman, Andy has left his life behind as a London local to pursue a career in music. Taking part in the second season of The X Factor and later representing the UK in the 2008 Eurovision Song Contest, he is set on a trajectory for industry dominance as an entertainer.
Finalist on The X Factor 2006
1.2% of the national votes was all that stood between Andy and a first-place finish on The X Factory. Despite this, he more than proved himself every week on the show, reflected through praise from the judges and Andy's growing fanbase.
Upon leaving the show, he shot to the dizzying heights of chart-topping fame, coming in at number two with his debut album. In total, 2006 saw Andy sell over 300,000 albums, making him the 12th highest-selling artist of the year! From Soul Man, which reached number 20 in the charts, to Even If and Remember When, Andy has sold countless leading albums showcasing his soaring vocals.
International Fame at Eurovision 2008
Andy represented the UK in the 2008 Eurovision Song Contest, after winning Eurovision – Your Decision. Performing to millions of viewers, he brought the magic of disco back to life with his performance of Even If, while adorned in a rhinestone lined navy blue suit. Two years on, Andy continues to amaze audiences the world over, a testament to his global success.
Book Andy Abraham
Without a doubt, Andy Abrahams is the missing link at your event. We are incredibly excited to supply this outstanding performer for occasions of all shapes and sizes, and do not doubt that he will blow your audience away from the very first note. With his likeable personality, professionalism and talent, Andy is the soul singing entertainer that your event deserves.
Contact Champions Music & Entertainment to enquire about hiring Andy Abraham today. Get in touch by calling us on 0203 7934 042 or by emailing [email protected] now.