10 Acts Ideal for Your Showpiece Corporate Launch Party in 2019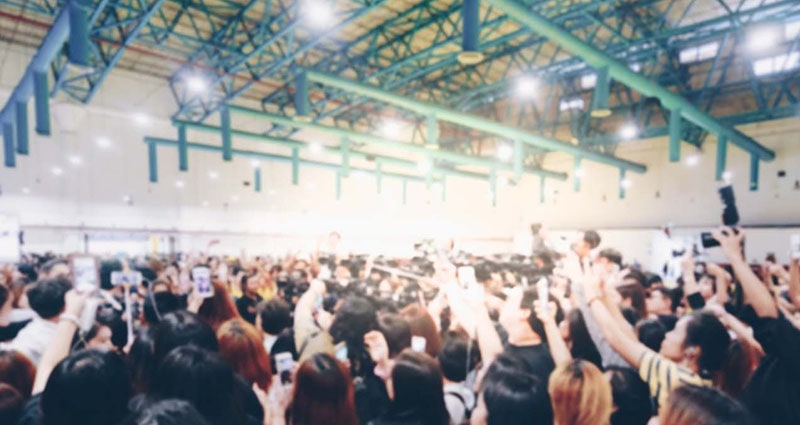 Having worked with major brands to launch products and deliver functions to remember, we know what brings corporate events to life. Launch parties are your chance to show off your brand, improve brand recognition and increase sales - 'normal' should not be a word associated with it. It should scream and shout your USPs from the rooftops and leave audiences thoroughly entertained. Our experts know what inspires and entertains audiences, and have provided 10 examples of those best suited to product launches.
You have likely slaved over your new product for some time and are ready to reap the rewards of the hard work you have done researching the market and coming up with innovative designs for both your product and brand marketing campaign. Your launch event is your chance to let your product speak to its target market. We have provided a list of incredible acts ideal for your corporate entertainment:
Lovely Laura and Ben Santiago
If wow is the word you want to surround your launch, Lovely Laura and Ben Santiago bring it in ample supply. Featuring the sweet sound of the saxophone from Laura and the belting bassline from famous DJ Ben Santiago - this dance music duo compile some of the most unique sounds around. Having been a hit at the Hard Rock Hotel and Space in Ibiza - there is no doubt that these two can get a party started.
Rudimental
A fantastic famous band specialising in delivering drum and bass beats that reverberate around any venue - Rudimental are the high-energy act able to enthuse crowds of all shapes and sizes. With two 2019 BRIT Award nominations to their name and a setlist that includes massive hits such as Waiting All Night and These Days - Rudimental continue to flourish. Alongside tours that will take them to venues like the Royal Albert Hall and Metro City, Australia this year - Rudimental are a must-have famous band for corporate parties.
Fire Entertainers
Having graced the floor at some of the world's biggest events, fire entertainers offer something extreme and exciting that is sure to get pulses racing. With Hollywood Premieres, Premier League adverts and X-Factor shows to their name - the fire entertainers we work with are the best in the business. They can juggle with fire or breath fire, creating a spectacle that will blow even the most discerning guests away.
The LED-Lit Drummers
If you want something different to greet your guests at your corporate launch, Spark! is it. This collection of professional drummers create a dynamic drum showcase to create anticipation for the evening ahead. A wonderful feature, with the lights down low, the LED-lit drums will transform the room from darkness to a blitz of colour within moments, and the incredible sounds of the drummers behind will make it a truly four-dimensional affair.
Flawless
One of the most innovative dance troupes in the history of the TV talent contest, Britain's Got Talent, Flawless truly live up to their name. Offering up to date and glaringly dynamic dance moves, they were involved in a famous dance-off with the show's winners in the 2009 show. This paved the way for the future of innovative dance acts such as Boogie Storm who finished third on the 2016 show.
Paddy Mcguiness
The Take Me Out host and star of award-winning shows alongside Peter Kay, such as Phoenix Nights and Max & Paddy's Road to Nowhere - Paddy Mcguiness is one of the nation's favourite entertainers. Perfect for providing a successful product launch with an edge - Paddy is a funnyman and event host extraordinaire. Able to hold your launch together with jokes and jollification, he is a top choice for your event entertainment.
Maya Jama
One of the most exciting celebrity DJs and event hosts right now, Maya Jama has covered herself in glory during stints on MTV and ITV. Having hosted the MOBOs awards and Copa 90's FIFA World Cup Cities coverage - she is no stranger to the stage and screen. Cool, current and always engaging - whether you are looking for an event host or DJ - few are better placed than Maya Jama to bring a buzz to your launch party.
Brazilian Showband
A carnival of colour and sound, Tropicalia present a show that defies convention. Bringing live music that moves to the Samba sounds of Latin America, and an exhilarating show complete with dancers and stilt walkers - depending on the needs of your launch party - they offer a complete entertainment experience.
Bruce Airhead
If you've never seen a man step inside a balloon, dance and explode the balloon in a dramatic finale - then why not? Bruce Airhead is the ultimate entertainer. Capable of rousing guests in his own incredibly unique way - Bruce has proven a hit at corporate events for Tesco, BMW, Hilton Hotels and Marks & Spencer as well as festivals from Lovebox to Glastonbury.
String Quartet
A wonderful choice for statement corporate occasions, a string quartet can adjust the tempo of their playing at will, making them a popular supporting soundtrack to anything happening on stage. Dramatic, entertaining and inspiring with music that can bring to life any product launch - a string trio/quartet such as Blue Topaz Strings or Escala can add the energy you need.
Our music and entertainment agency are specialists in finding and matching world-class acts with all manner of events. With 15 years of experience, we know what goes down well at showpiece events and how to impress those important clients.
You can get in touch to book your acts for your product launch today, simply contact a member of the management team via [email protected] or speak to a booking agent directly on 0203 793 40 42